Here's a quick tip for using the Stampin' Up! Twill Tape. This tape only comes in the natural cream colour which can sometimes be a bit too much of a contrast with certain colour combos. To tone down that contrast and match the tape to your project, you can quickly and easily colour it with an ink pad.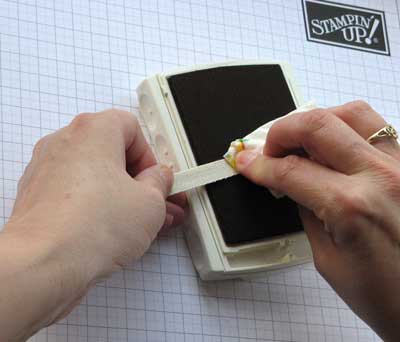 Here's how:
To protect your fingers from getting too inky, wad up a piece of kitchen paper or similar.
Sandwich the tape between the kitchen paper and the ink pad.
Pull the tape through the sandwich, applying an even pressure as you do so.
Repeat on the other side if you wish or leave plain.
Allow the ink to dry naturally or use a heat tool to dry it before adding the tape to your project.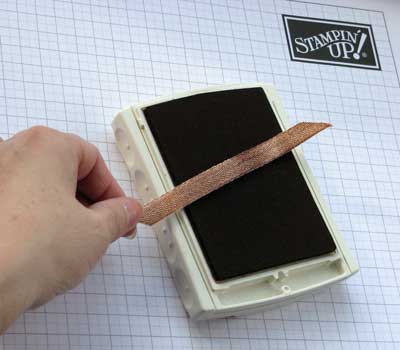 This tape was inked with Cajun Craze which gives a great tweed effect.