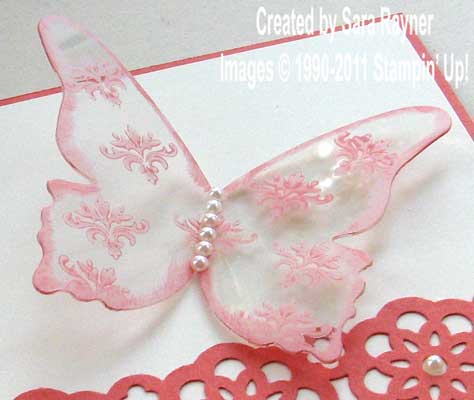 Yesterday I shared this faux glass butterfly and I'm back today to share how I stamped it.
If you try stamping onto window sheet, acetate, glass or any similar surface with our regular dye-based ink then the image won't dry, it will simply sit on the surface of the window sheet and brush/smear off the first time it is touched. Stazon is a fast-drying, permanent ink that will work on non-porous surfaces such as window sheet but as we currently only stock it in black and white, that can be a little limiting.
The answer? Combine Stazon ink with our reinkers!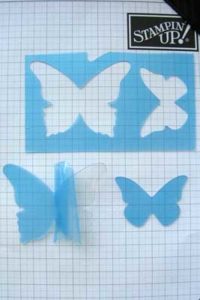 1. First die cut your shapes from the thick window sheet. Top tip – keep the off-cuts to use as a stencil. The thick window sheet has a protective blue film on either side to protect the surface and you need to peel this away.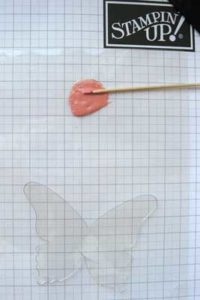 2. On a protected surface (eg. scrap acetate/laminate) pour 3-5 drops of White Stazon. Add 1 drop of your chosen reinker and mix with a cocktail stick or similar. If you require a darker colour then you can always add another drop of reinker but it goes further than you might think, so better to build gradually than add too much and use a lot of Stazon to dilute it again.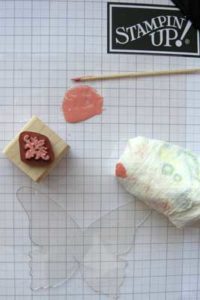 3. Use wadded up kitchen paper to apply the ink to the stamp. You can get a better, more even coverage by using a sponge dauber but the dauber won't clean up well after use.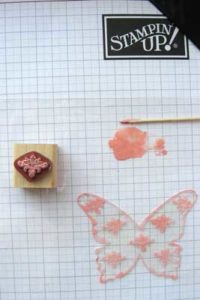 4. Stamp the image onto the window sheet. Reapply ink to the stamp, stamp it out and repeat. You will need to work reasonably quickly as the ink dries out quite fast. Stamps should be cleaned straight after use with Stazon cleaner for best results.