To turn your owl into Dracula (or a plain old bat) for Halloween you'll need the 1-3/4″ Circle and Scallop Circle punches (or similar).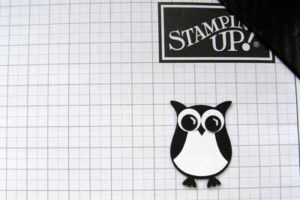 1. Punch owl body and large eyes from Basic Black card. Punch bib (this is optional – leave off for more of a bat look) and medium eyes from Whisper White card. Adhere the layers direct and draw highlights on the eyes with the White Signo Gel pen.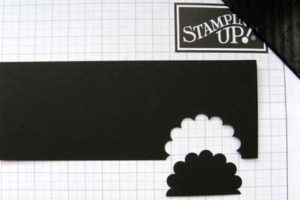 2. Punch a little over a half a Scallop Circle from Basic Black card, leaving space all around it.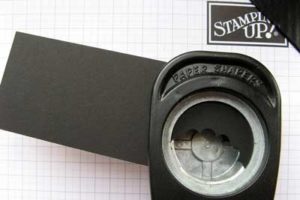 3. Insert the punched card into the 1-3/4″ Circle punch to form a crescent shape and punch again.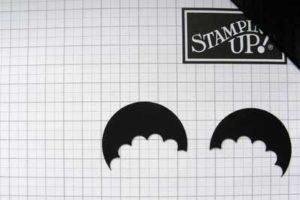 4. Repeat to create another bat wing.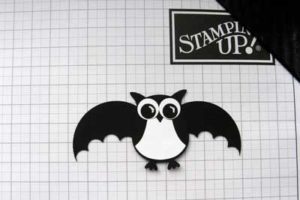 5. Adhere the wings behind the owl.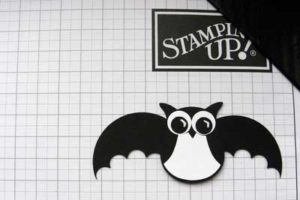 6. Optional – trim off the feet to create more of a feel of flight.