You've always been able to earn great benefits by hosting a Stampin' Up! workshop but our new hostess programme is now even more flexible!
Here's how it works: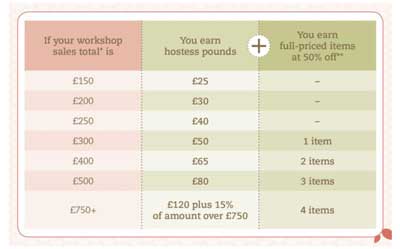 So …
What stays the same?
You still get to have a fun and sociable event with your friends, learning new crafting skills and techniques and trying out the products.
You still get an increasing amount of free goodies based on the total sales from your workshop – the higher the total orders, the more you get.
You can still choose hostess benefits from a selection of exclusive stamp sets and papers.
You can still have a virtual event and get the same hostess benefits ie. skip the workshop, simply share the catalogue with your friends, collect the orders and send them through to me.
and …
What is different?
You can now choose to spend all your hostess pounds anywhere within the catalogue. So if you have already earned and collected the hostess stamp sets or if you're simply not that into stamping then you can choose to spend your hostess pound on punches, or cardstock, or Big Shot Accessories etc.
You can get more for your money if you do choose from the exclusive hostess products. Each stamp set (or paper pack) is specially priced and you're making a large saving on the value of the product eg. you only have to pay £11 in hostess spend for the wood mount Posy Punch stamp set that is actually worth £17.95.
You can choose any of the hostess products – no more levels. Hostess products start at £8 and even the minimum qualifying level of workshop (£150 sales total, earning you £25) will allow you to buy the  most expensive hostess product (the wood mount Happiest Birthday Wishes – £20).
You can get 50% off one or more items, based on your workshop sales total*. You could buy the Big Shot for just £43.98 by hosting a £300 workshop.
Want to book your real-life or virtual workshop? Please email me at sarastamper123@gmail.com or give me a call on 0775 1133886.
Here are just a couple of the new exclusive hostess products and samples of how I've used them … but remember you can choose to spend your hostess pounds on anything in the catalogue!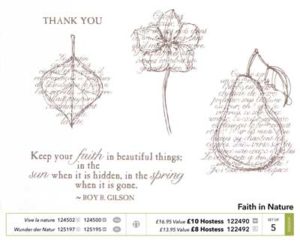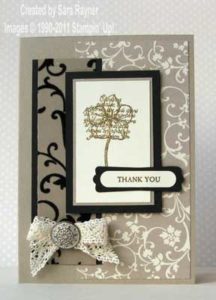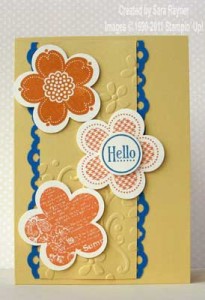 *Please note that you cannot use your hostess pounds to pay the 50% and the 50% item does not count towards the workshop sales total.