Wow! What a fab time we've just had at convention in Disneyland Paris!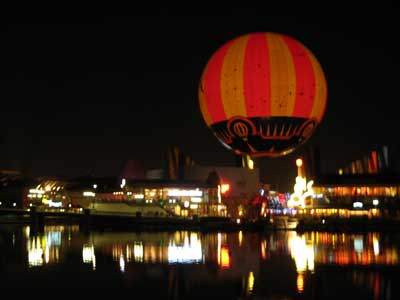 It's so exciting to get together with such a large group of people who are all nuts about crafting. We all have similar reactions to the papers and ribbons and stamp sets and we understand each other in a way that our other halves are perhaps a little challenged to do. 

 These folks all nod and agree when I admit to my little crafting addictions – such a change from the puzzled look and head tilted to one side. 

We've had make and take sessions using our free stamp sets. And a gorgeous craft bag to carry everything around in. A binder with the catty in loose leaf inside it (so handy).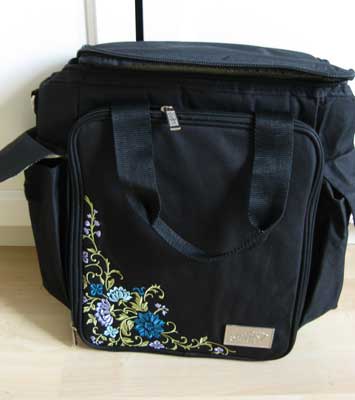 There's Memento Mall where we can buy exclusive products that are only available to demos. I got some more pop-up bins, some new bags, some magnet bookmarks, an umbrella, a bag, some snail leads and a card holder …  a cuddly toy (no, not really on the last one).
We have Prize Patrol where people are chosen at random and win a prize – and I won!! My prize included a pack of Beau Chateau fabric (and I picked up some more great ideas for how to use it this weekend) but I can't show you the other two items yet because they're some great new products that we'll be getting in the new year. I am allowed to share sneak peek pix of products I make with them so I'll do that soon.
We get all the latest SU news ahead of everyone else – and there's some fabulous things happening in the new year (more on that coming soon).
There are tons of ideas for growing your business and everyone is very generous in sharing what works and doesn't work so well for them.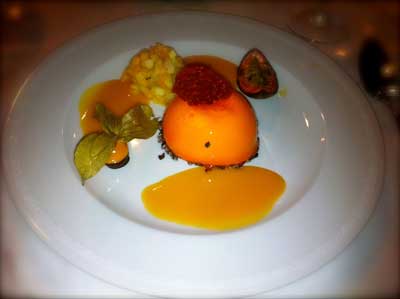 Everyone dresses up for the Gala Dinner where we're treated with a posh meal and awards are given out to the top achievers. I got one this year! (A big thanks to my wonderful downline Jan, as it was mainly based on her promotion achievements). It was both exciting and a little nerve-wracking to walk across the stage to receive it but I'd love to do it again next year and I've set myself a number of goals to help me get there.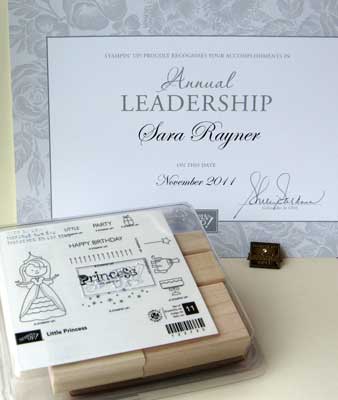 In between all of this, we also get to swap and I've got some absolutely fabulous swaps to share with you over the next week. They're all so inspirational – whether they're clean and simple cards that are ideal for batch cardmaking or whether they're more complex cards and 3d items that give a bit of challenge – they're all welcome and all wonderful.
Next year's convention will be in Mainz, Germany on 2nd and 3rd November. How would you like to be part of the fun we'll have there? Join my team and join us in Germany next year. Better still, with a little effort and hard work (if you can call crafting work), you can cover the cost of the trip from your earnings. Join now to get your sales off to a flying start in the new year. See here for more information on joining my team or contact me at sarastamper123@gmail.com.
I'll be back tomorrow with the first of my card candy swaps. For now it's back to the books to study for tomorrow's exam.
Sara xx