After making yesterday's card with coloured embossing powder I wanted to test out the powder using Versamark and Craft White ink to see whether the Craft White would provide a lighter base and make the embossing stand out clearer.
So I tried a little experiment: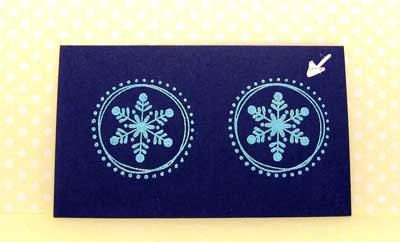 The image marked with the white arrow was done with Craft White ink as the base and the other was done with Versamark ink as the base.
I don't know about you but I really can't see any difference – can you?
I did notice though that the Tempting Turquoise stands out brighter against the Night of Navy card used in the experiment than against the Not Quite Navy that I used yesterday and so I decided to try it on black: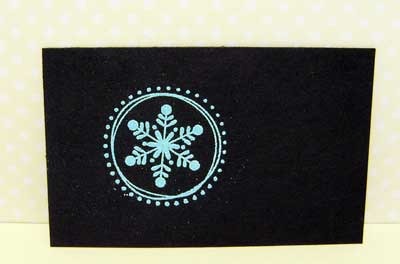 I think that makes a great contrast.
… so if you like working with dark cardstock why not try combining it with one of our coloured embossing powders for a stand out project!