One of the things that separates "homemade" from "handcrafted" is the level of professional finish given to card.
Today's tip suggests how to hide the ends of ribbon so that they don't fray or look unsightly. I usually do this by using an extra layer of card or paper on the card front and securing the ends so that they become sandwiched between the layers, but this isn't always practical. On the card I made here, I didn't want any extra layers and so another solution was needed.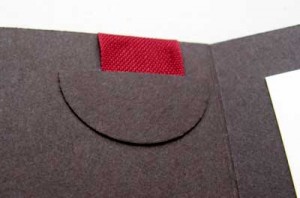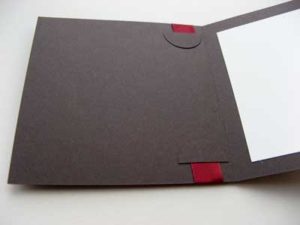 To retain a professional finish I punched a Circle of card. This was the same card as used for the card base and a slightly larger diameter than the width of ribbon. The circle was cut in half.
The end of the ribbon was adhered direct to the main card and then the semi-circle of matching card was adhered direct over the top of the ribbon. For an extra degree of professional finish, keep the ribbon covers equidistant from the centre fold and the top and bottom of the card.