The Stampin' Up! Builder Wheels are great for a quick card with multiple designs – you can get up to 3 wheels on one spindle!
But sometimes I just want to use the one design. And if you only use one builder wheel on the spindle, then it can feel a bit wobbly to use. So here's a tip for using a single builder wheel but keeping it steady.
Assemble the builder wheel with the wheel you want to use on one outside edge, then a spacer, then any other builder wheel.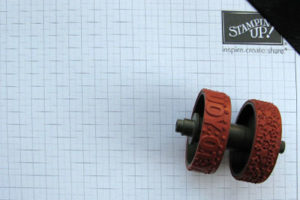 Push the elements along the spindle, close to each other.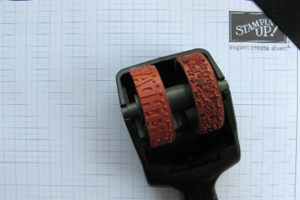 Press the spindle into the jumbo handle until it locks in place.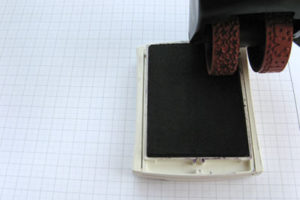 Ink the chosen wheel up on the edge of your inkpad.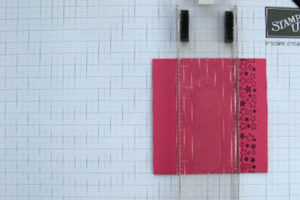 Wheel the stamp along your card.
The extra uninked wheel provides balance and if you are stamping close to the edge of your card then even if you were to get ink on the other, unwanted wheel, it won't matter, as the spacer will ensure that it stamps off onto your scrap paper.