A quick share today, of a few little gifts that my downline Jan, gave to me and to her guests, at her launch party this last weekend.
The first is a cute little fridge magnet: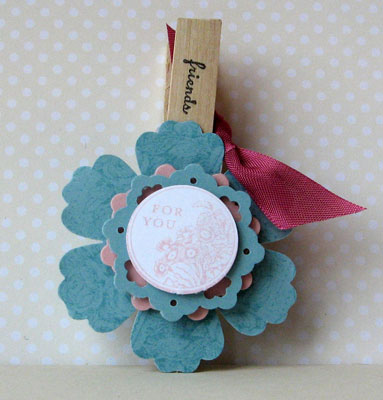 This is so sweet and I love how she's teamed the Triple Doily punch with the new Blossom punch to create the layers for the flower. She's such a clever crafter.
Jan was only the second person to join my team (the first dropped out a few years ago). She signed up a little over 3 years ago and has been an active demonstrator ever since then – delivering workshops and classes, attending craft fairs, blogging and keeping her own skills fresh and current, to provide an excellent service to her customers and friends. And because she's such a great demonstrator, there's not always a great deal of support that I can offer her, as she already knows what she's doing.
But I do know how busy she is balancing her crafting, her day job and selling her house and so I was able to offer a helping hand for her Summer Mini launch party. We arranged that I would do the make and take and I also took along a bunch of samples made with products from the new mini, to share for inspiration.
I had a marvelous morning, meeting some of her customers that I've known for a long time now and also a few new faces too. The project went down well and I'll be sharing it here on my blog very soon. After I finished the extended make and take session, Jan demonstrated how she made her version of the framelit purse. Hers is a little different to mine and uses a few fancy folds to keep the contents secure.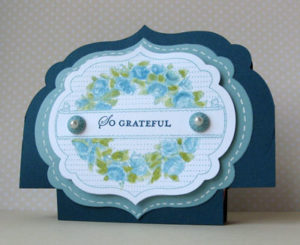 This was the other treat that she'd made for all her guests (me included, bless her). Her guests had a little sewing kit in theirs. Mine had a sweet treat 🙂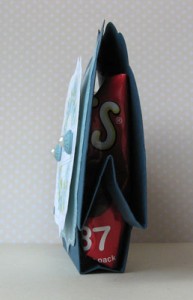 If you'd like to join my team and try out being a demonstrator (hobby or business), there's no better time to do it! Not only do we now have a fully customisable starter kit for only £99 but if you sign up this month, you also get free Convention registration (worth £149). And of course you get tailored support from me, to help you at whatever stage you're at, on the SU! path.
There's more information here, or please email me  or phone (o775 1133886) for an informal chat, about what you want to get out of joining Stampin' Up! and how I can help you.
Thanks for stopping by.
Sara xx