Yay! My new Diagonal Score Plate arrived yesterday, so I gave it a test drive with a little envelope making.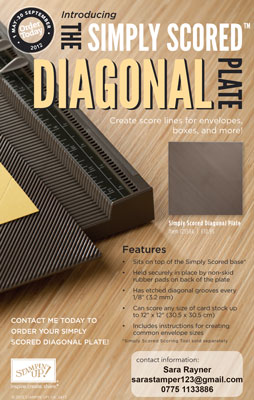 The instruction sheet that comes with the plate, explains how to make the envelopes and gives measurements for a few standard sizes. This C6 version takes a standard A6 card.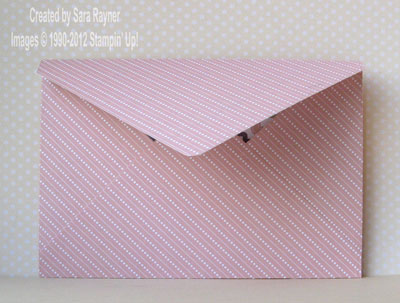 Recipe
DSP: Nursery Nest (122347)
Punches: 3/16″Corner (119871)
Tools:  Simply Scored Scoring Tool (122334), Diagonal Score Plate (125586)
I'll put together a tutorial soon, but it really couldn't be easier. Pop the paper on the plate, score two lines to fit the card, rotate the paper, score another two lines, snip out the intersecting corners, fold and stick – done!
I also punched the tip of the envelope with the Corner Rounder.  I love how tidy the envelope looks – so professional!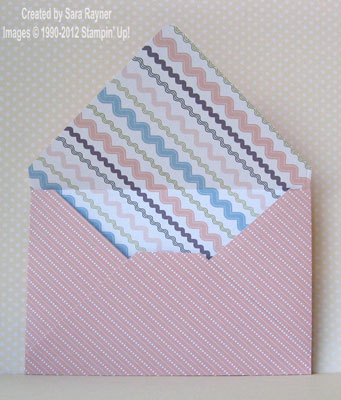 I've got lots more uses lined up for this new Score Plate and after chatting with a friend when I dropped her order off this morning, my list is getting even longer. I just need more play time!
Sara xx