This cute little box was one of the projects that made at our Regional Training last month. The sentiment is from a teeny, tiny set that I always tend to forget about – You're Cherished (W123684). You can find it on page 104 of the main catalogue with the Simply Sent kits.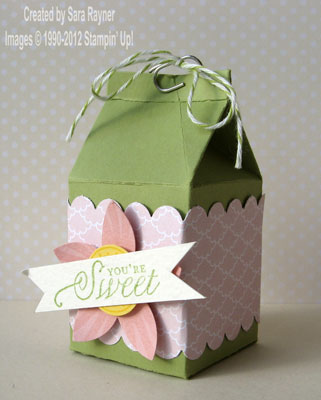 The box itself is made from the Mini Milk Carton die (117310) and the paper wrapped around it is Twitterpated (125406).
Looking again at this, I'm thinking that next time I make it, I'll use a marker to just ink up the word "Sweet" and then fill the carton with sweets 

Thanks for stopping by.
Sara xx