A quick post today, to share the lovely birthday card and gift that my talented Stampin' Up! Mom, Joanne, made for me a few weeks ago and that I haven't found time to blog yet.
First the card, which uses a variety of different elements but the focus is the Nature Walk stamp set: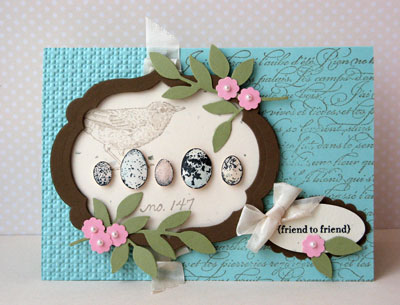 And with it, came this matching gift box: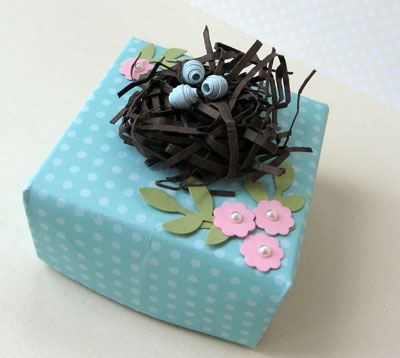 Aren't the little eggs on the nest cute?! Love it!
And then finally, inside the box: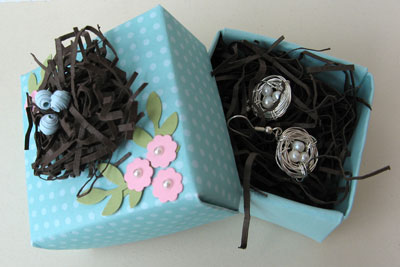 … some handcrafted silver earrings (not SU!), also made by Joanne, in the shape of a bird's nest with little pearls as eggs at the centre. So sweet!
I'd noticed and commented on Joanne's own earrings when we attended Regional Training a few months ago and she remembered and made me my own set. Wasn't that thoughtful of her. I'm so lucky to have made so many wonderful friends through my crafting.
Sara xx