I'm still enjoying working my way through the CASEs from my team swaps.
Today's is Joanne's fantastic retro style card in a zingy colour combo.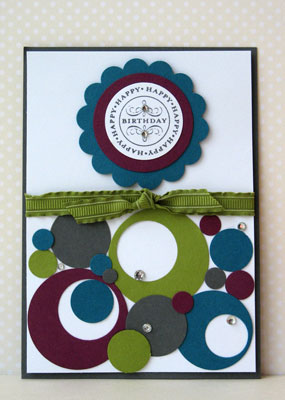 As you might have gathered by now, I don't like to copy someone else's design completely, but make a few small changes.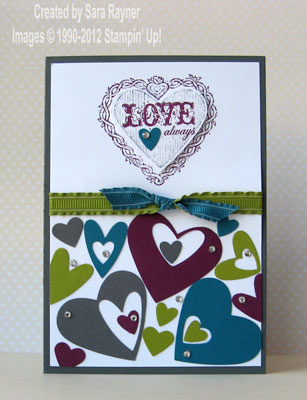 I swapped circles for hearts, using the Small Heart (117193), Full Heart (119883) and Heart to Heart (119881) punches. Valentine Love (W122695 or C122697) was used to provide the sentiment. The colour combo is Lucky Limeade, Island Indigo, Rich Razzleberry and Basic Gray and two Ruffled Ribbons were added across the centre.
It's another great way of using the punches!
Sara xx