Here's my final CASE of the team swaps from our last team training (before we swap all over again tomorrow).
This one is Cheryl's  pretty decoupaged flower card.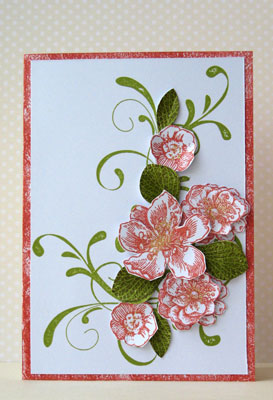 I haven't changed very much at all with this one, keeping the same stamps (Everything Eleanor W124162 or C124164 and French Foliage W120845 or C121166) and general layout.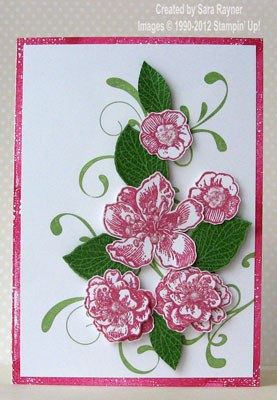 I did however swap the colours and opted for Melon Mambo and Wild Wasabi so that I could use the coloured embossing powders. You can't really see it here but they add a lovely glossy texture to the flowers and leaves.
If you'd like to come along to our team training event tomorrow, you're not too late. It's an excellent chance to chat to others who've joined (both hobby and business demonstrators), find out a bit more about it and get any questions you may have, answered. We're meeting up again at the Doghill Community Centre at Shafton (1.15pm – 3.15pm approx).
We do need to know how many make and take packs to prepare though, so if you're interested in coming along, then please email me or give me a ring on 0775 1133886 to let me know. I'll give you detailed instructions for finding the venue when you get in touch.
A quick reminder too, that the rescheduled Oxspring Open Gardens is 1pm-5pm this Sunday,  26 August (the Bank Holiday weekend), raising funds for: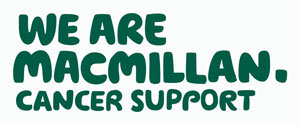 There is an entrance fee of £3 which allows entrance to at least 12 Open Gardens in Oxspring. In addition there will be refreshments, a tombola and a few other stalls. (Our contingency if it rains will be to move the stalls into the garages – see, we're planning for a typical summer bank holiday, lol).
I'm providing the supplies for any visitors to make and take a card away with them, in return for a £1 donation. I'll also be donating 25% of any sales of my other handcrafted goods, bought by visitors on the day.
You can find us on Fields End and Brookfield (and possibly a couple of other adjoining roads) in Oxspring near Penistone.
Have a great weekend, whatever you're doing 

Sara xx