What a fabulous day we had at team training today! Ok, so we did have one little hiccup. One of the team didn't make it because they thought the meeting was tomorrow – what a shame that they've missed out  

As usual though, we had lots of swaps (some fabulous creative ideas!) and I'll be sharing those with you soon. We've fixed our next meeting for Sunday 28 October, 1pm-3pm at Shafton again (and yes, it's definitely Sunday not Saturday next time, hopefully we won't lose one that way

). If you'd like to come along, then please book it in your diary now and email me to let me know so that we can have a make and take pack ready for you.
Meanwhile I've got a quick card share to match this little box that I posted last week: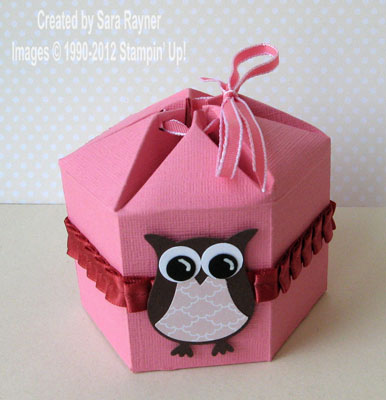 Here's the card: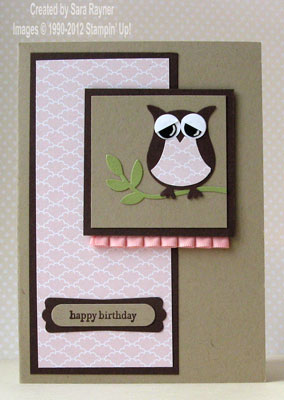 The owl is made with the Owl Builder punch (118074), sat on a branch from the Bird Builder punch (117191). Twitterpated DSP (125406) was used for both the background and to dress the owl and Blushing Bride Satin Pleated Ribbon (125570) was used to "underline" the owl. I was showing a bunch of ladies how to change the eyes but I think I may have made the owl a little too sad, lol. Perhaps it would have suited a get well card better than a birthday card.
There's less than a week left now to order from the Summer Mini, please email me if I can help you place an order 

Please keep your fingers crossed for us tomorrow. It's the Oxspring Open Gardens, 1pm-5pm, raising funds for: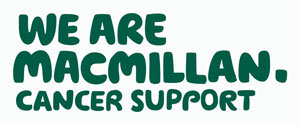 There is an entrance fee of £3 which allows entrance to at least 12 Open Gardens in Oxspring. In addition there will be refreshments, a tombola and a few other stalls. (Our contingency if it rains will be to move the stalls into the garages – see, we're planning for a typical summer bank holiday, lol).
I'm providing the supplies for any visitors to make and take a card away with them, in return for a £1 donation. I'll also be donating 25% of any sales of my other handcrafted goods, bought by visitors on the day.
You can find us on Fields End and Brookfield (and possibly a couple of other adjoining roads) in Oxspring near Penistone.
Hope that I might see a few of you there 

Sara xx