I'm back today to share the second part of my "top ten sets that I'm going to miss the most". As I did yesterday, for each one I'll also share a pic of a project that I made using the set and a link to the original post (please note that  I haven't used some of these sets in quite a while – I've been too busy using newer sets – and so some of the links go back to my old blog site).
So continuing the count down …
No. 5 – Welcome Christmas – such a classy christmas set!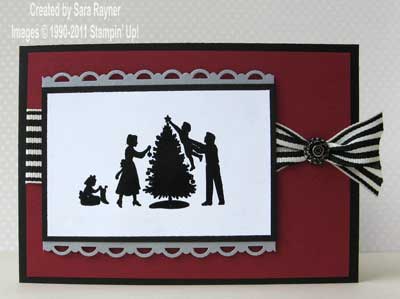 No. 4 – Motorcycle – fantastic for men's cards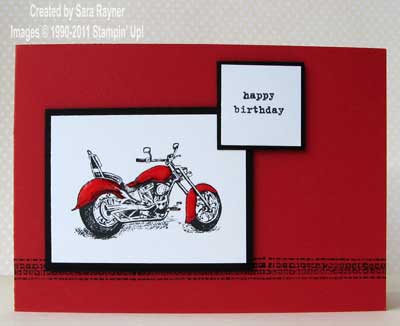 No. 3 – Sincere Salutations – my go to sentiment set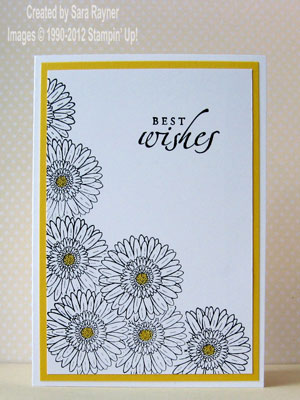 No. 2 – Medallion (SOLD OUT!) – fantastic stamped simply or using various techniques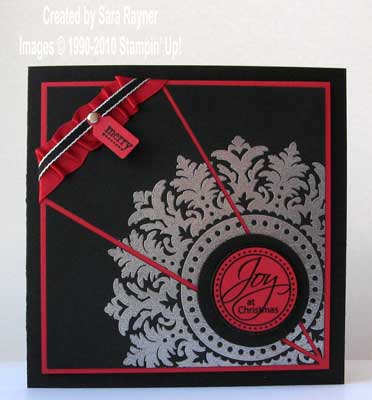 No. 1 – Vintage Vogue – my go to stamp set for all sorts of occasions and made the most beautiful 3d flowers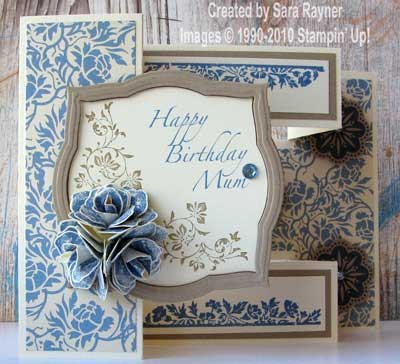 I hope that you've got hold of all your favourites by now, but if not then please email me and I'll help you with your order.
Sara xx