I've been making a few paper rosettes recently and had to make some minor repairs, so I thought I'd share my solution in case it helps you.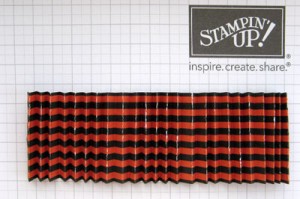 The problem I had was that when I folded the DSP it was cracking the paper. Sometimes this can be avoided by folding along the grain of the paper instead of against it, but switching the direction wasn't an option here because I wanted the stripes to form a circle rather than rays.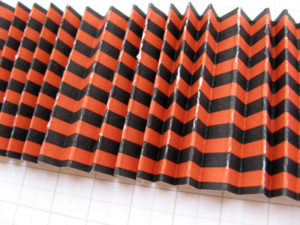 The cracks are only small and add a distressed look, so you may be happy leave them as they are.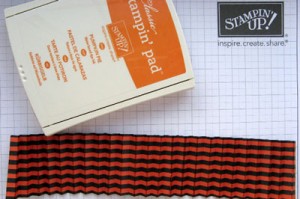 But if not, then you can apply a complimentary ink colour by either swiping the ink pad across the mountain folds created or using a sponge dauber to apply the ink. (Note – it helps to choose the right colour. I should have used Tangerine Tango rather than Pumpkin Pie but I think I got away with it 

). Apply the ink lightly, as too much ink can cause the paper to weaken and tear.
Here's the finished rosette: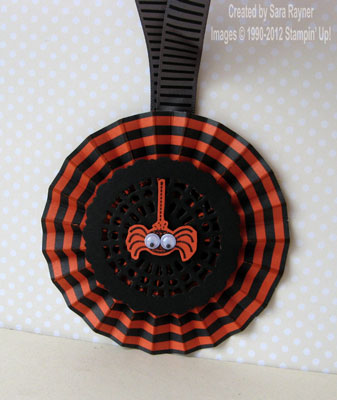 Good luck with your own rosettes.
Sara xx