Another admission of hoarding – oops

A few days ago I admitted how I'd been hanging on to the Handmade Holidays Stitched Felt. Well another product I've been stockpiling is the lush flocked acetate from the Candlelight Christmas Specialty DSP. We've been using plenty of the other sheets in my classes and workshops for the last few months, including event the swirly Real Red and Very Vanilla pattern that I also love. But I haven't been sharing the flocked acetate – I've been stashing it for myself!
Now I think this acetate will be great year round – it's not just for Christmas … but I'm taking part in a sketch challenge today and as it's such a simple sketch: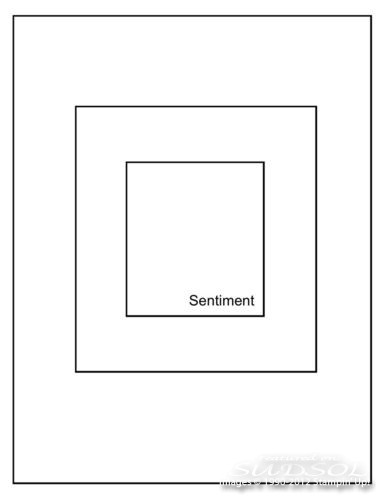 … I figured the flocked acetate would really add a wow factor: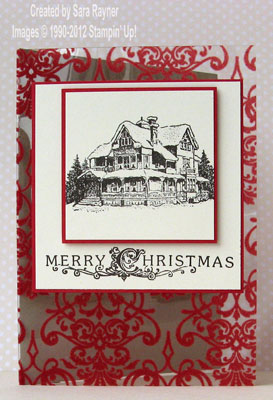 The flocked acetate from the Candlelight Christmas Specialty DSP (126901) was folded and a narrow edge of it adhered behind an A6 portrait card back of Crumb Cake. Using Early Espresso ink, the lodge from the Christmas Lodge stamp set (W123767 or C123769) was stamped onto Very Vanilla card and matted onto Real Red card. The smaller sentiment was stamped, also in Early Espresso ink, onto a larger Very Vanilla mat and matted again onto Real Red card. The sentiment panel was adhered direct to the acetate card front and then the lodge panel was popped up on dimensionals over the top of it.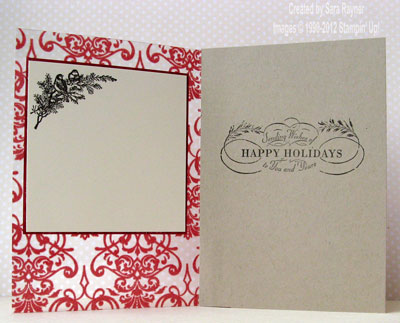 The larger sentiment was stamped, using Early Espresso ink, onto the inside back of the card. To cover the adhesive that shows through the acetate, another Very Vanilla mat, stamped with the bird on the branch with Early Espresso ink, was adhered centred, so that the Real Red mat from the front creates the mat for this panel too.
This design is great for sending to those friends to whom you want to send an additional personal note as well as your Christmas message.
I may be boring you, keep mentioning this month's offer

, but just in case you've missed it so far, you can take a look here – it includes the Candlelight Christmas Specialty DSP!
Sara xx