I've had a few questions from both customers and teammates about what I got free at Convention this year?
And OK, since we pay a fee to go to convention, I guess that they're not technically free.

 On the other hand, for the last few years the fee has been held at £149 and given what I know convention facilities to cost and what is provided by SU! for that fee, I think it's a bargain!
In addition to all the items below and the full schedule of presentations full of ideas and sneak peeks, we also got 2 picnic box lunches, an evening buffet, three make and take projects, a copy of the main catty and prize patrols (I didn't win any this time

).
So what did we get this year?
Well this was our convention bag, for carrying all our freebies around in. It's big and roomy, nice and soft and has metal feet on the bottom to protect it when you set it down.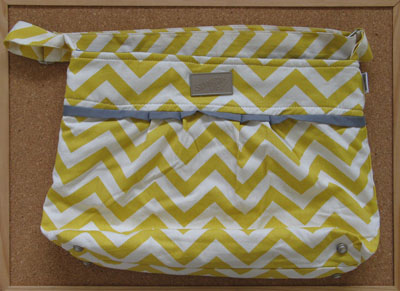 There's a magnetic fastener on the inside, centre top and it's lined with plenty of pockets to keep pens, purse, phone etc. all held in place and easy to hand.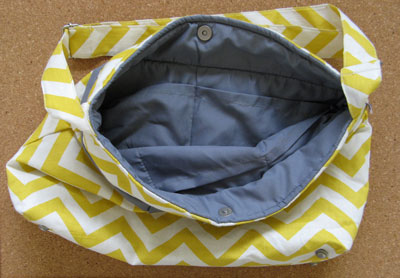 We had a programme of activities and a convention pen to take notes with.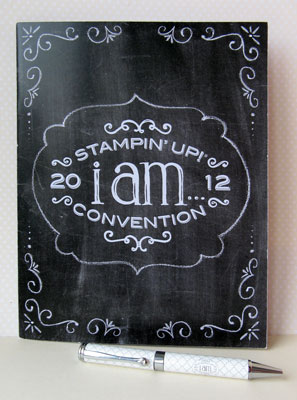 The lanyard for our name badge changes each year and so too does the convention pin we get. There was also a keyring attached to the lanyard.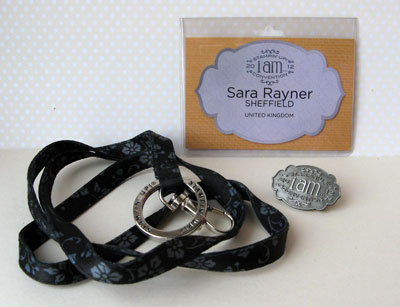 We already knew beforehand that we'd be getting the Daydream Medallions stamp set (so of course I had to buy the matching framelits – well it'd be rude not too wouldn't it

):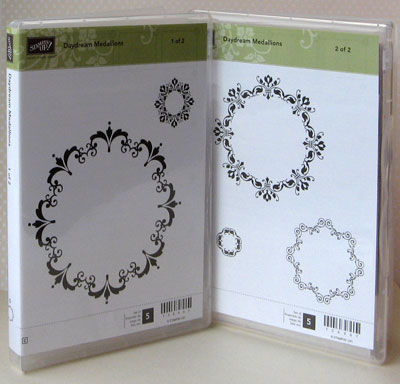 And the Affection Collection stamp set: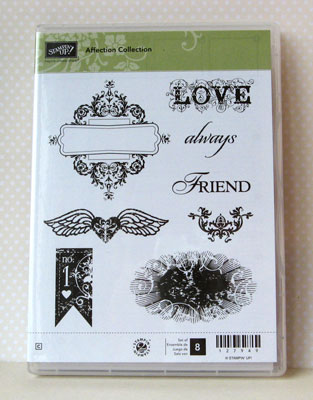 Then because we'd had so many people sign up to attend Convention we were rewarded with extra freebies.
Both Silver and Gold Dazzle Marker pens: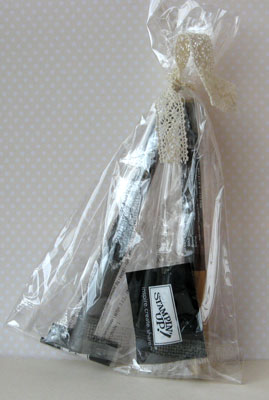 The Summer Silhouettes stamp set: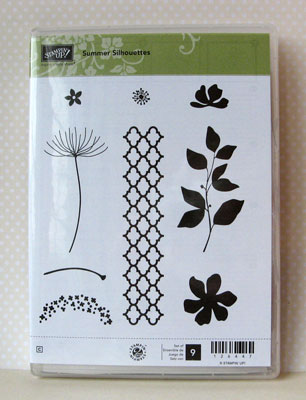 The Papaya Collage stamp set: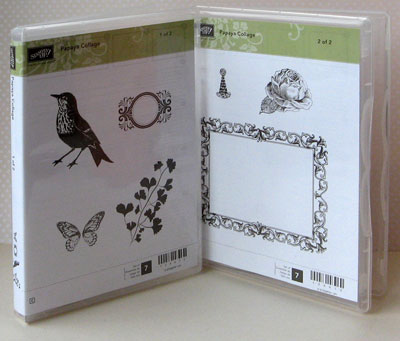 And another stamp set, out of the Spring/Summer catty (not even launching until February).
?
Now I'm not allowed to show it to you yet but it's a great set of 24 small images and I will have some sneak peeks using it, nearer the time of the launch.
I think I've covered all that we got but I hope you'll forgive me if I did forget anything, there's just so much that it seems a little like a game show – didn't I do well! Haha!
Next year's convention will be in the UK, in Manchester, 22-23 November 2013. If you'd like to come along then please email me or give me a call on 0775 1133886 to find out more (and if you join up before the end of November, you can get a free pack of Designer Series Paper each month for six months).
Sara xx