A last mention of convention (for a little while at least 

).
One of the key elements of convention (along with swapping, inspirational presentations and creative idea sharing) is the SU! rewards and awards.
As I've achieved a promotion level of Silver 2 (through a combination of sales, recruitment and leadership), I was invited to a special reception on the first night (before convention) for everyone who was Silver 2 or higher. We were greeted on arrival with a special check in for us to pick up our convention bags, then we had a light finger buffet and fruit punch.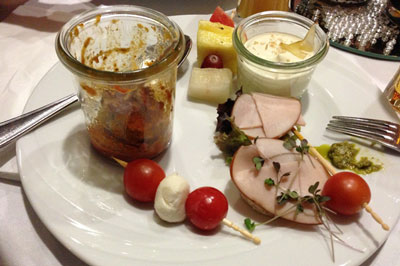 After time for us to catch up with old friends, we then went into the main hall for a presentation by Shelli (the cofounder and CEO). At the end we were each presented with this lovely gift – isn't it prettily packaged?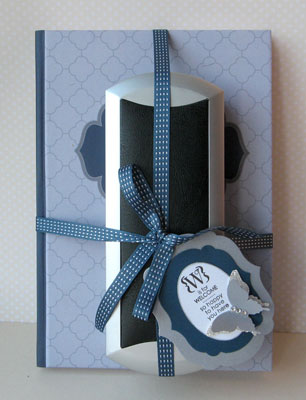 It's a plain notebook (that I'm now using for detailing my 2013 classes):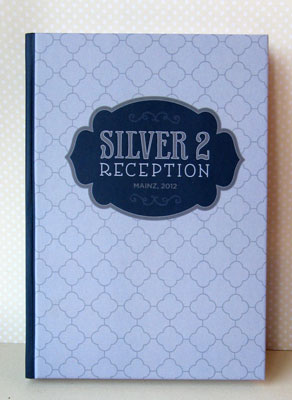 And this beautiful pen set: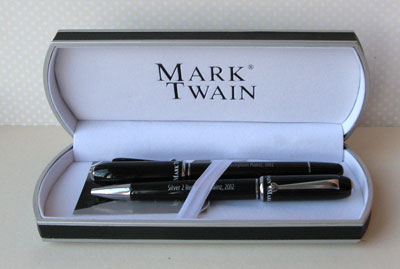 On the second night we have the main awards presentation that everyone attends (followed by a party with a great hot buffet and live music!). I was lucky enough to be receiving an award for recruitment this year (leadership last year) and I got to walk across the stage with a friend who'd also qualified (I was so glad I had you to hang on to Elizabeth 

).
They changed the awards this year and instead of SU! giving a stamp set of their choosing, we were allowed to choose our own and order it for delivery to home (so no additional baggage either) – a great improvement on an already great reward!
This is what I picked, together with my pin.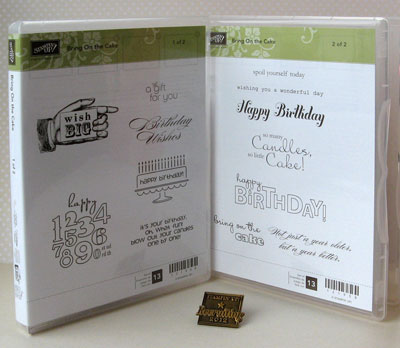 I've also received a certificate to add to my wall.
We discussed convention at our team training last weekend and those who'd attended for the first time this year, said that they'd definitely recommend to everyone, whether you're a hobby demo or a business demo. And since the 2013 convention takes place in Manchester, we can keep travel and accommodation costs down next time 

I'll post more details as soon as convention registration opens but if you're interested in going there with us next year then please contact me and I'll give you the full low-down.
Sara xx