Are you still wrapping Christmas presents?
I am 

And I love co-ordinating my "trimmings" with my tags and cards.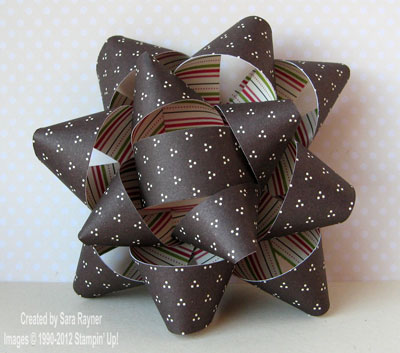 The tutorial for this paper bow has kindly been provided by Stampin' Up! and I used the Candlelight Christmas Specialty DSP (126901).
It's a very clear and straightforward tutorial … but I did make a small change to it (don't I always, lol).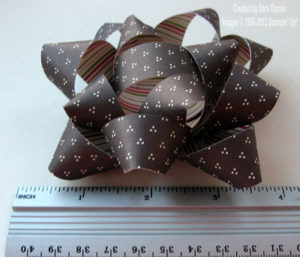 I cut all my strips 3/4″ wide instead of 1″ wide (keeping the length the same as in the instructions, the final square is then 3/4″ square not 1″ square. This still results in quite a large bow as you can see, so you might want to experiment with even thinner and shorter strips to make smaller bows.
Now to get back to the gift wrapping 

Sara xx