Just a quick share today, to show some of yesterday's gifts wrapped and tagged and with matching gift wallets. Isn't it amazing how quickly they're pulled apart and unwrapped.
Bless her, my Mum was trying at first to take all the wrappings off really carefully so she didn't spoil them, until I told her to just enjoy herself and rip away!
My black and gold themed wrapping: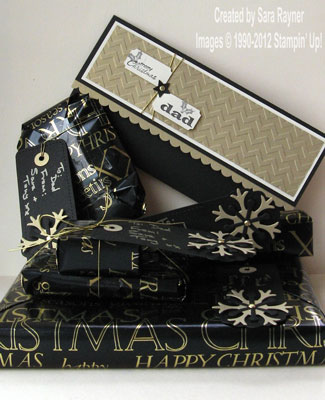 My frosty blues themed wrapping: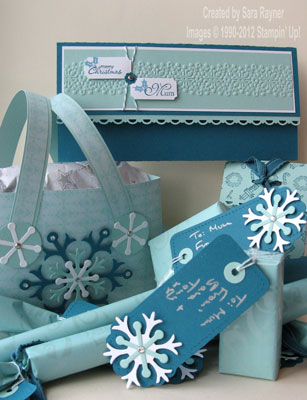 I hope that you've had a fantastic Christmas.
Now to start looking ahead to 2013!
Sara xx