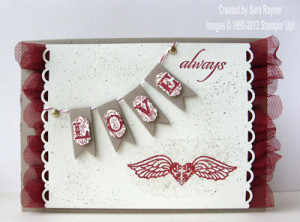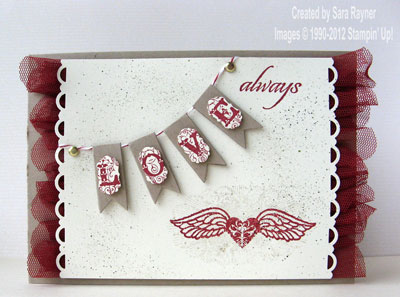 Whilst you can always use a needle and thread for gathering tulle ribbon to edge your creations, I'm not really one for unnecessary sewing tasks 

The method used for this Valentine's Day card is quick and simple.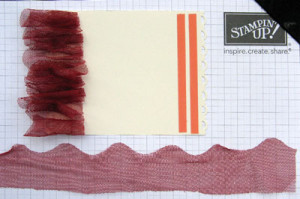 Step 1 – On the back of your card layer, apply two parallel pieces of Sticky Strip. Unless you want a huge amount of tulle to show, you can cut down the centre of the tulle ribbon, keeping the scallops. I cut the ribbon to around three times the length of the card to be covered to get really full gathers. You could try just two times the length for more shallow gathers.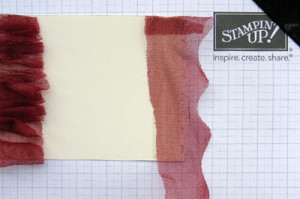 Step 2 – Fold the end of the tulle under and adhere to the Sticky Strip.
Step 3 – Keep folding and pleating the ribbon as you press it down onto the Sticky Strip.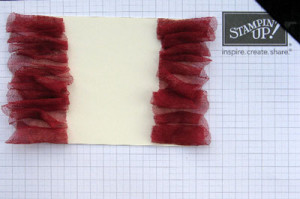 Step 4 – As you get near to the end of the card, fold under the other end of the tulle ribbon and adhere to the Sticky Strip. Continue pleating back to meet in the middle.
This amount of gathering creates some "height" to the card. It is best balanced by using dimensionals on the open areas on the back of the card and more Sticky Strip where the tulle will be.