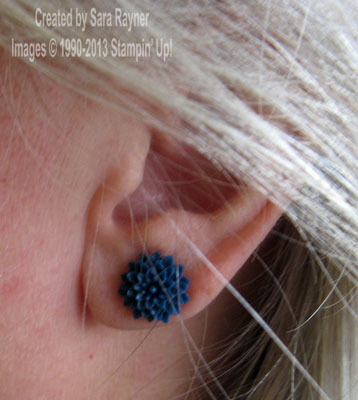 I've been meaning to have a go at making these earrings ever since I saw someone else wearing them at our annual Stampin' Up! convention.
Seriously, the hardest part was remembering to go and buy the jewellery findings needed … or was it waiting for the Crystal Effects to dry (patience isn't really one of my virtues)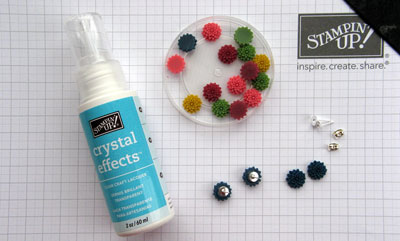 All you need to do is squeeze a tiny drop of Crystal Effects (101055) onto the back of your chosen In Color of Dahlia (127556). Add the earring post on top of it and leave to dry. Repeat for the other earring. Done!
How easy is that? Love it! And I can have different colours to match different outfits lol.
Sara xx