With all the excitement of Sale-a-bration you might not have realised that our Autumn/Winter catalogue is coming to an end on 31 January.
The good news is that some products will be carrying over to our Spring/Summer catalogue and will still be available when it launches on Friday 1 February 

The bad news is that it's not all of them lol.

 Some of them will be retiring permanently and hopefully a few others will come back in the main catalogue but we don't know which ones and that won't be until July anyway.
The better news is that there are still a few days left to order from the Autumn/Winter catalogue and you can still get your Sale-a-bration freebie(s) if your order is over £45.
I have quite a few favourites from the Autumn/Winter catty (don't I always

) but I'm just going to share my top 3 this week. And at no. 3 is the Candlelight Christmas Specialty DSP (126901). Twelve sheets; 2 each of five double sided designs and 2 sheets of lush red flocked acetate – gorgeous! Here are a few of the projects I made with it (and links back to the details).
Mini box (just change the sentiment on the tag for occasions year round)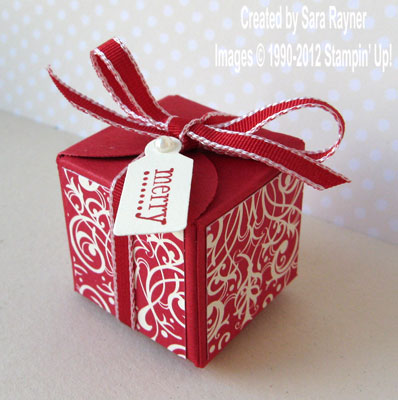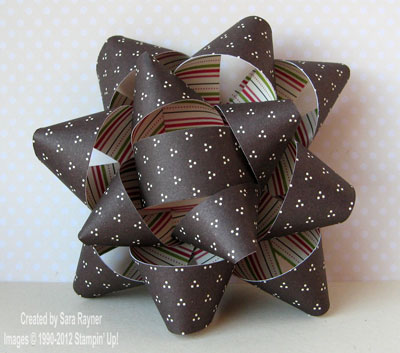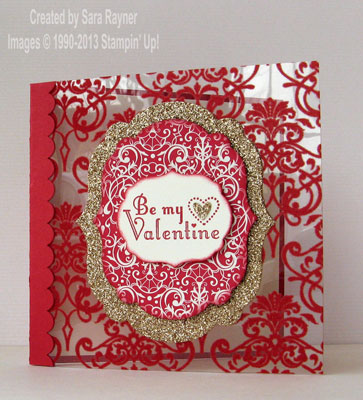 Want to know what's coming up in the Spring/Summer catty? I'll have a sneak peek for you tomorrow … and of course you can join us at the Ross Papercraft Show to see some samples up close and personal.
Enjoy your weekend.
Sara xx