Here's another sneak peek from the Spring catalogue and this cute little box is just one from a kit that makes 8! It's fantastic for both beginner/new crafters who only need to add adhesive and also for more experienced crafters who might like to add other little extras and bling it up a bit more.
The Boutique Boxes Designer Printed  Kit (129306) is priced at £7.25 and comes complete with 8 flat packed boxes, as well as teeny note cards, cardstock decorations, button and twine trimmings and even some dimensionals. You can opt to tie the box closed (though you could also just tuck the box lid inside).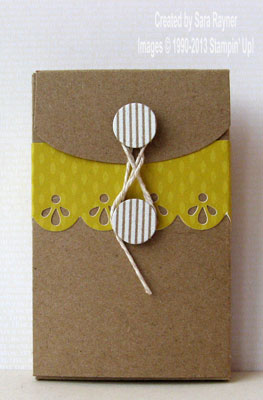 The finished box is the perfect size for a gift card.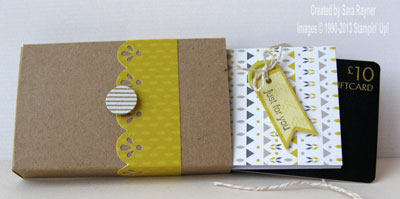 There's also an option to add A Little Greeting (set of three dinky greeting stamps) to the kit and purchase it as a bundle with 15% off.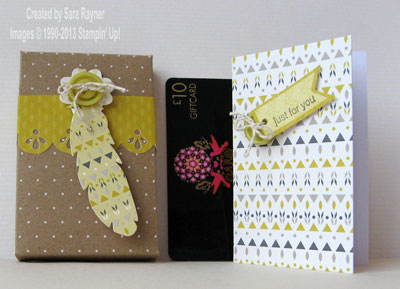 Isn't it cute? And I think the colour combo works equally for men or women.
Thanks for stopping by.
Sara xx