A quick share today, of cards I've received from others just recently.
First up, from my lovely hubby. This is the valentine that he made for me. It was his first time using DSP and he was a bit nervous of cutting into it to start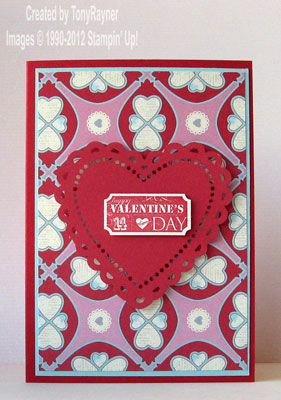 The card base is an A6 portrait of Real Red, matted with Pool Party card and then More Amore DSP (129309). One of the laser cut hearts from the same DSP was popped up on dimensionals (reinforced with a punched full heart behind it for strength – he thinks these things through

). The sentiment from That's the Ticket (W128072 or C128075) was stamped in Real Red ink onto Very Vanilla card, punched out with the Ticket Duo Builder (126883) and popped up on more dimensionals on the card front.
Funny how we both chose the same colour combo (we wanna be together, lol).
The other card I received (totally unconnected with valentines) was this beautiful thank you card from my friend and new Paper Dolls recruit, Catherine. She was waiting to for her SU! goodies to arrive and so used some craft supplies she already had. Isn't it pretty.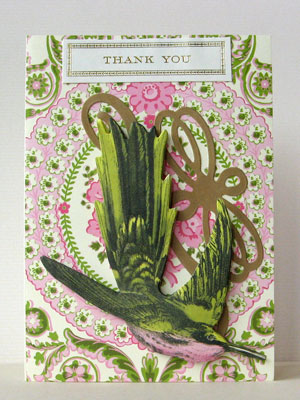 I do love receiving handcrafted cards 

Sara xx