CASE time again 

.
(See here for an explanation if you're only just joining me).
I nearly missed one out, but here's Krista's banner card, using Hearts a Flutter: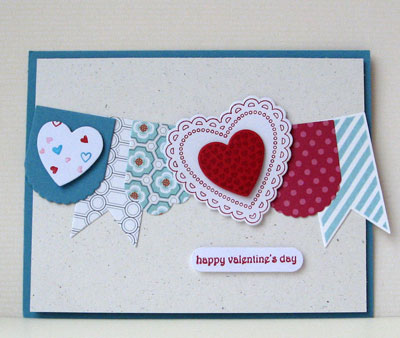 Here's my SAB version using some different punches and threading a strip of paper through from one side and punching to create the same banner effect: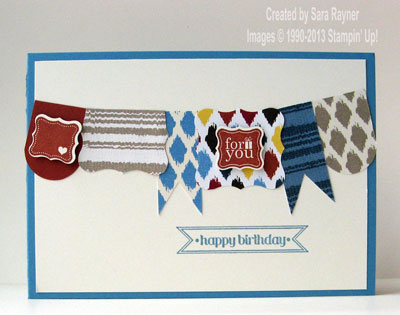 Suggested SAB Bundle
1″ Circle punch (119868) – £11.50
Parker's Patterns DSP (131021) – £9.95
Curly Label punch (119851) – £15.50
Itty Bitty Banners (C126257) – £10.95
Total – £47.90
Pretty Petites (W129639 or C129642) – FREE
You can either fussy cut the Pretty Petite images … or you can buy another £45 bundle of products and get the Petite Curly Label punch (129405) FREE!
I know, I know, I'm very naughty, encouraging you to buy more … but if you stock up on adhesives, plain cardstock, envelopes etc, i.e. the basics that you know you're going to buy and use all year long anyway, then it's easy to get another freebie 

Sara xx