Back to the CASEs again and today's is the last 

 … of this set anyway 

.
(As before, you can see here for an explanation if you're only just joining me).
Today is Chrissi's little box, using You Are Loved: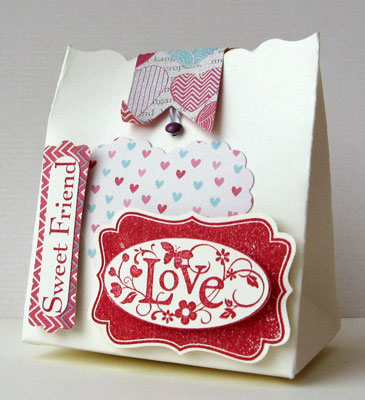 And here's my SAB version: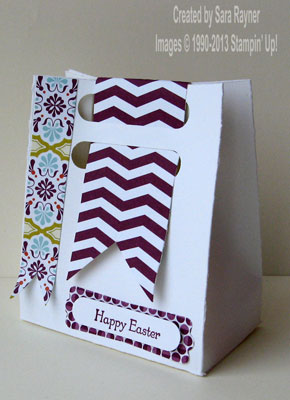 Chrissi filled her boxes with home baked and stamped biscuits but I figured I'd use mine for mini Easter Eggs. I made a plain and simple box, rather than the Fancy Favor die, to keep the supplies list down. The Word Window punch had to do double duty, as I used it for both the sentiment and as a latch mechanism with the wider banner to keep the box shut. The bundle is a bit pricier than others I've suggested but you'll be set for sentiments for a while

.
Suggested SAB Bundle
Teeny Tiny Sentiments (C120024) – £25.95
Modern Label punch (119849) – £15.50
Word Window (119857) – £14.25
Total – £55.70
Sycamore Street DSP (127540) – FREE
Thanks for stopping by.
Sara xx