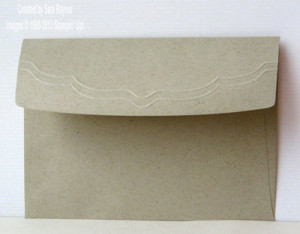 The Borders plate from the 2013 Spring catalogue is a great tool for adding a little pizzazz to your envelopes.
Transform a plain edge envelope quickly and easily.
Step 1 –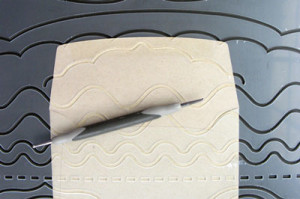 Place the base of the Borders plate onto the Simply Scored plate. Line up the envelope flap with the design you want to use (the outside of the envelope should be face down for an embossed (raised) image). Place the overlay over the top of the envelope (this provides the guide for where to score) and use the stylus to trace the pattern. I find that a gentle pressure with the large end of the stylus works well with paper and a firmer pressure with the small end of the stylus works well with card.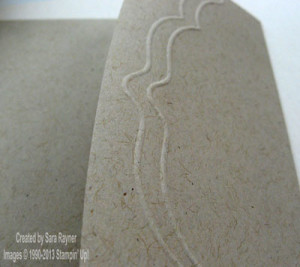 Here the envelope was scored once, then moved approx. 1/4″ and scored a second time to create the double lined pattern.
 Edited to say – By the way, the base envelope is the Crumb Cake Medium envelope (107297) and it isn't the standard C6 size, so please bear that in mind when designing the card to go inside it