There's actually plenty more reasons to join Stampin' Up! generally and our Paper Dolls team in particular, including our free team training events, help and support in growing your business or maximising the benefits of being a hobby demo. Here I'm going to share what I think are the top three reasons to sign up today!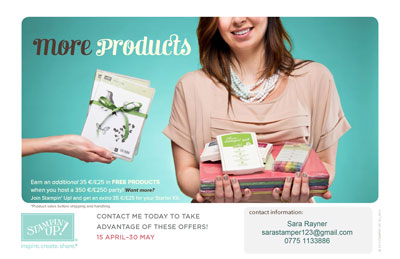 1. Free extra "stuff"
If you join before the 30 May then  you get an extra £25 to spend on your starter kit, making it £155 of products for just £99! You choose any products (with the one exception of hostess products) from the current catalogues (either main or Spring/Summer), there's no further commitment if you don't want it (but you can opt to build a business or continue as a hobby demo getting a discount for yourself and friends).
2. Early copy of the new catty and chance to pre-order 
The new annual catalogue will be coming out at the beginning of July this year but as a demonstrator you get to see it online at the beginning of June and get a paper copy with your first June demonstrator order (if you don't place an order then you'll get your paper copy towards the end of June). Not only do you get to see the new catalogue early but you also get the chance to preorder some sneak peek and hostess items. We've already seen a few of them and we just have to have them! 

 (Luckily I'll be getting some of them for free!

)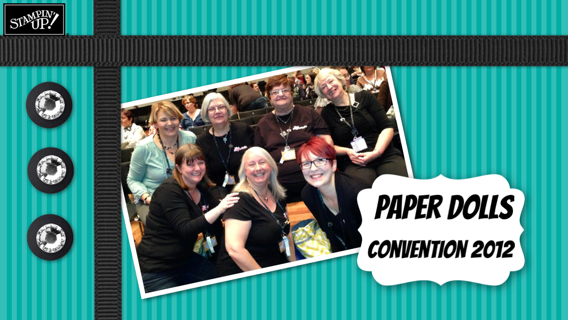 3. Opportunity to attend the annual SU! convention in November
Our annual SU! convention will be taking place 21-23 November in Manchester this year. Bookings haven't opened yet but last year they opened on 1 May so we anticipate that there'll be an announcement very soon. We're expecting that places might fill to capacity quickly too, partly because we already know there are huge numbers of demonstrators from the UK that want to attend and also because this year is SU!'s 25th anniversary and so they're pulling out all the stops. So far it looks as though there'll be at least twelve of our Paper Dolls team going and it could be more, so you'll have plenty of company to show you the ropes 

I'd love to have you join my Paper Dolls team and join us!!
If you'd like to have a chat before signing up (which I'd recommend so that I can answer any questions you may have) just email me and I'll give you a call to chat about all the kit options.
Please note that the deadline for the extras in your starter kit is the 30th May, not the last day in May, so please don't leave it too late.
If you can't wait at all (we know that feeling

), then you can go ahead and sign up now!. You can do it online with just the following information:
Personal contact information
Credit card payment information
You'll receive a welcome email from Stampin' Up! and from me, followed up by a welcome package from me by snail mail!
Hope to chat to you soon.
Sara xx