SUNDAY 16 JUNE 2013, 10.00AM – 3.00PM
Three weeks today I'll be sharing a stand again with other members of our SU! Paper Dolls team at the Ross Papercraft Show at Don Valley Stadium. Please pop the date (Sunday, 16 June) in your diary as we'd love to see you there and this is probably our last show at Don Valley, as it is shutting down (I will have news of other future venues soon though).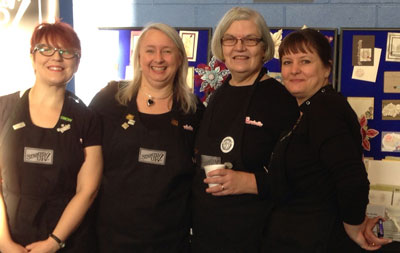 Details of how to find it are here.
The show starts at 10.00am and will be open until 3.00pm.
We'll have retired products for sale, inspiration boards (that you're welcome to photograph) and demonstrations. We might even have a few sneak peek samples using products from the new catty that launches 2 July

.
Hope to see you there!
Sara xx