Wow, with so much news of retiring products and new stamps, it delayed my post about last month's thank you's, but I'm back today to share them with you now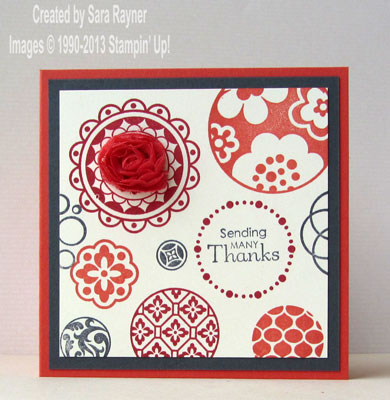 The main stamp set used is Circle Circus. This is one of the retiring stamp sets, so if you like it, then you'll need to snap it up quick (you can email me to place an order).
I'm finally back on track with creating my own videos, to let you see how I made the card (yes, I was a little nervous getting the camera out again so please bear with the hesitations 

).
Here's a shot of the whole batch when they were finished.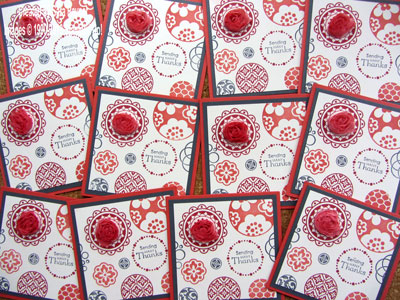 And finally, please pop back tomorrow as I'll be announcing a special blog candy draw 

Sara xx