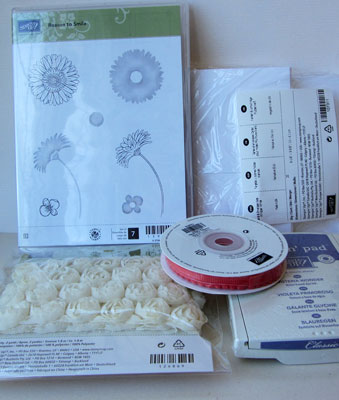 Whoops! Sorry if you popped by earlier to find an odd post here. I've been working away today (I know! On my birthday!

 and not even my crafting work which I don't even view as work 

) and I'd tried to set up part of the post ready for when I got home … but I forgot to to change the timing of it

Anyhow, a big thank you to you all for your birthday wishes and especially to those who left comments on my blog candy post. Using a Random Number Generator, the lucky winner and comment number is 3!
Congratulations, Linda!  You'll get all the Stampin' Up! items featured in the pic above. Please email me in the next 7 days to confirm your UK mailing address and I'll get your blog candy sent to you ASAP!
Sara xx