I'm calling this my Jack and the Beanstalk box (though Jack's nowhere in sight). Maybe I've been watching too much Once Upon a Time on tv, lol. (Since when was Captain Hook so dishy? 

)
This is the box closed: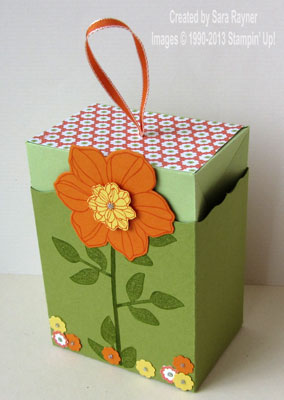 And as you open it up, the flower stalk grows longer: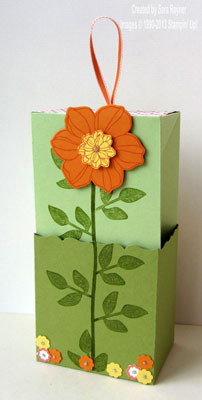 I'll hopefully be demonstrating this box at the Papercraft Show on Sunday (demonstrations on the hour) so please stop by to see how it's done. I use the Fancy Favor die (115965) which is retiring. It's still available at the moment – just hoping that it doesn't sell out before Sunday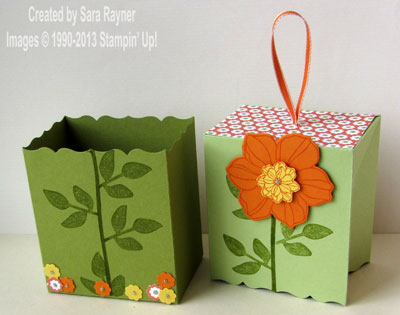 Hope to see you at the show.
Sara xx