Regular readers will already known that hubby and I did the wedding photography for our friends a couple of weeks ago. Then we took the edited photos over to them over this last weekend.
We'd compiled all the photos onto a couple of disks to allow them to choose and print whichever ones they like, however they want them. We also prepared a video disk with some of the best ones set as a slideshow to some of their wedding music.
To just give the disks a little extra pizzazz, I stamped the shop bought sticky disk labels and  die cut covers.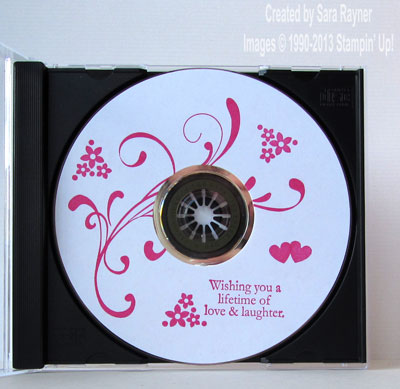 The sentiment, flowers and hearts are all from Love & Laughter (W125475 or C125477). The swirl motif is from Everything Eleanor (W124162 or C124164). All were stamped in Melon Mambo ink.
Here's the album cover to match.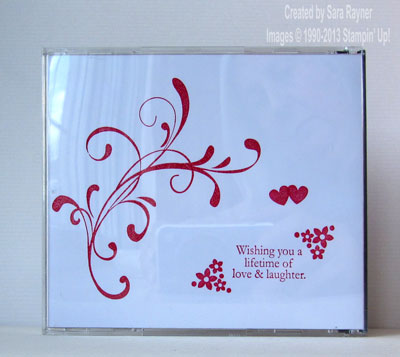 We were very relieved that they love the photos 🙂
Sara xx