Yesterday I shared part one of my top ten retiring products and today I'm back with part 2. I was trying to get them to you before everything sold out, however some of them have already sold out, so again, apologies if my list prompts you to want something that is no longer available.
The list is a mix of stamp sets, accessories and tools. In each case I've added a link back to the original project (just click on the product name next to the number) for more details.
No. 5 – Delightful Decorations (W116517 or C127787)
Perfect for Christmas cards and gift tags, the matching punch (see next item) makes for quick and easy crafting. So much so that I based a whole class around the stamp set and punch combination.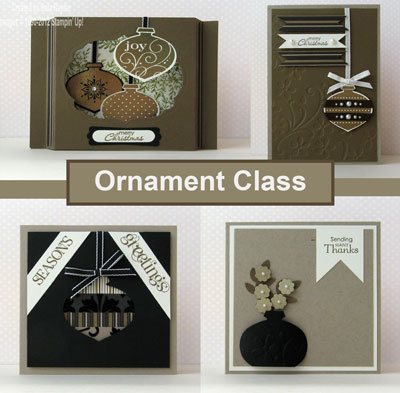 No. 4 – Ornament Punch (sold out)
Although this punch combines perfectly with the Delightful Decorations stamp set just mentioned, it is useful for so much more! A great one for creating your own tree ornaments for Christmas and punch art year round, I'm really going to miss this punch the most.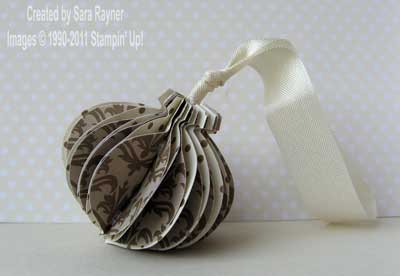 No. 3 – Just Believe (W116948 or C120453)
I got this stamp set free at Convention a couple of years ago but even if I hadn't, it would still be just as high on my list of favourites today. Beautiful silhouette stamps (perfect for showing off background techniques) are combined with great sentiments. Just add ink and cardstock to make a great batch of cards.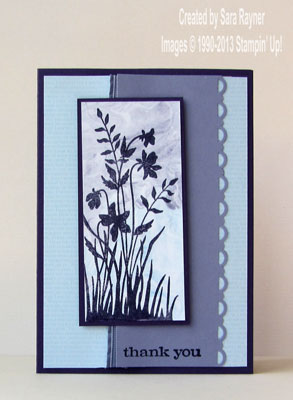 No. 2 – Petal Cone Die (121810)
Though it cuts to create a full length cone, I've mainly adapted this die when I've used it, to create sweet little boxes. Surprisingly versatile it can also transform to a heart shaped pocket, perfect for valentines, weddings and anniversaries.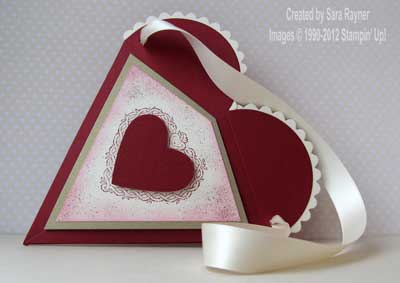 No. 1 – Polar Party (W122675 or C122677)
My absolute favourite retiring stamp set (partly because I make so many Christmas cards

). These little guys can be combined to create a snow scene or used individually to create quick mini cards for batch giving: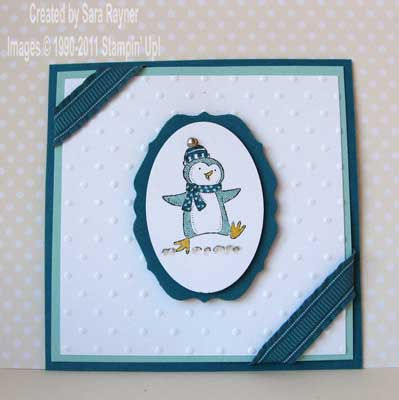 the teeny stamps can be used to decorate all sorts of toppers and tags: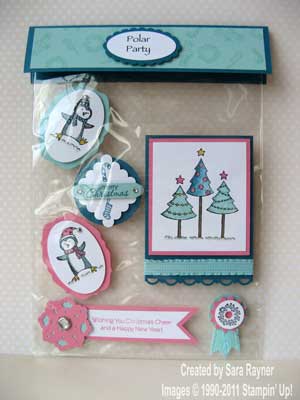 and there's even a sentiment in there too.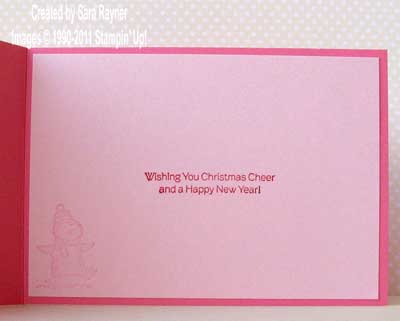 Now, if you've been hanging on for the new catty to get your Christmas stamps, I should warn you that you'll pretty much be waiting for the Seasonal catalogue (and that won't be out until September), to get hold of those. There is no specific Christmas section within the annual catalogue this year, only individual Christmas stamps within general sets e.g. the ice skating bird in For the Birds and possibly some carry over sets eg. Ornament Keepsakes.
… so you may want to take another look at the retiring list if you're keen to get ahead with your Christmas card making 

If I can help you with any orders then please email me.
Have a great weekend.
Sara xx