Well, we certainly did have ourselves a black and white ball at our Summer Stamptacular on Saturday.
A big thanks to my teammate presenters, Jan and Hazel and to our lovely ladies who attended on the day, all of whom sweltered through all our projects without complaint. We were melting by the end, lol, but we still managed to have a lot of fun and everyone came away with absolutely fantastic results. They all looked sooo professional!
Everyone was given the choice of using either the Modern Medley DSP or some retired papers, (both were in their Goodie Bags), for our plethora of paper projects 

. But I have to say that the samples made up in the Modern Medley looked exceptionally elegant – I'm totally in lurve with that paper, it's so very versatile – leave it plain or brayer it/sponge it with another colour for a whole new set of papers!
Anyhow, I figured I'd just share a few quick pix of the projects that I presented.
Here's the origami shirt, complete with Mini Brad "buttons" – perfect as a masculine birthday card.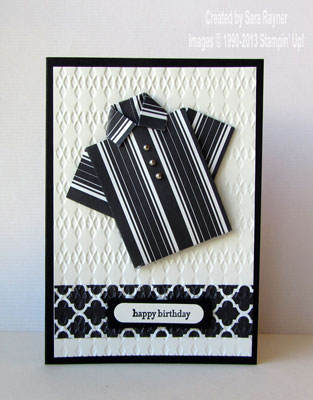 And not wanting the ladies to be left out, we made a little handbag: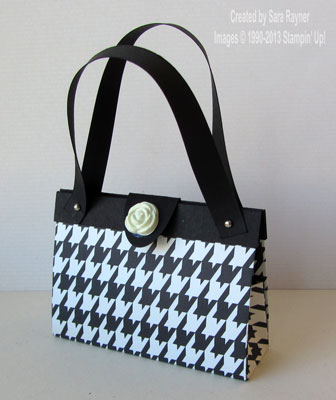 Just big enough to hold a little lip balm.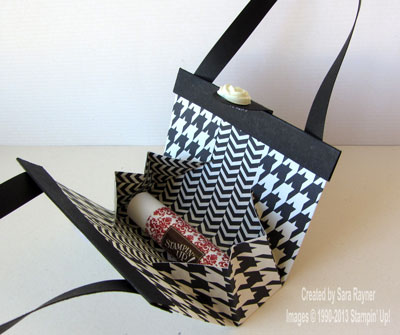 Then we made an origami photo frame which we mounted onto a large square card.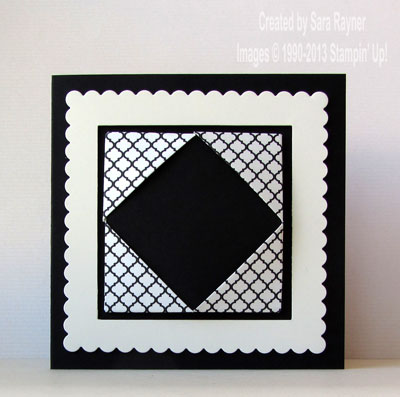 And though we didn't have time to make this on the day, I also demonstrated how the photo frames could be connected together to make a photo cube.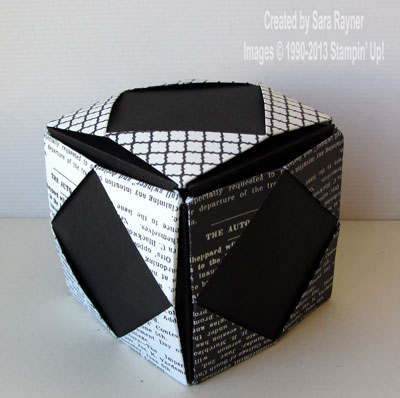 Thanks for stopping by.
Sara xx