If you've been a reader of my blog for a while then you may remember these earrings that I made with the Dahlias (127556).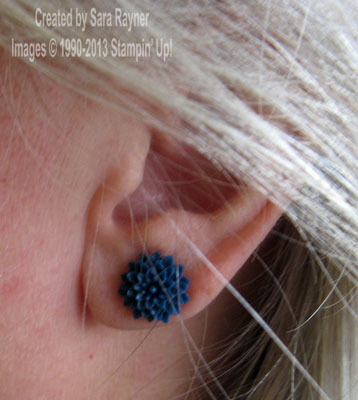 Well, we've got some gorgeous new embellishements coming in our Autumn/Winter catalogue and I couldn't resist turning them into earrings too: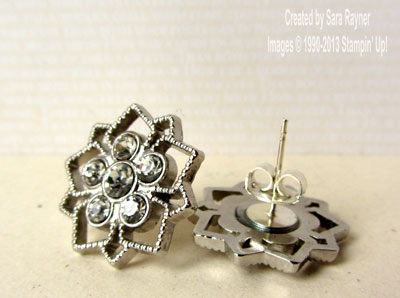 Aren't they pretty! And all you need is some earring posts, a little Crystal Effects (101055) and voila! Done!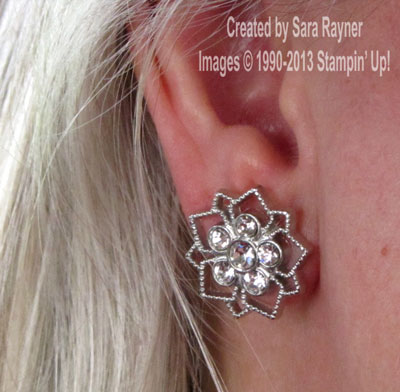 Quick. Simple. And a great, low cost gift.
If you'd like a paper copy of the Autumn/Winter catalogue to mark off your own wish list, then please email me to find out how to get one free.
Sara xx