I've been having a little play with the MDS package to create a few basic scrapbook pages.
This first one is an extremely simple page – I just used a template from within the software and dropped the photos into it. There was a "Vacation" badge on the page but as we generally talk about holidays rather than vacations, I deleted the Vacation badge and moved the Destination and Places badges around, to even up the blank space. Slight drop shadows were added to the photos. All in all it took around 10-15min to do from start to finish.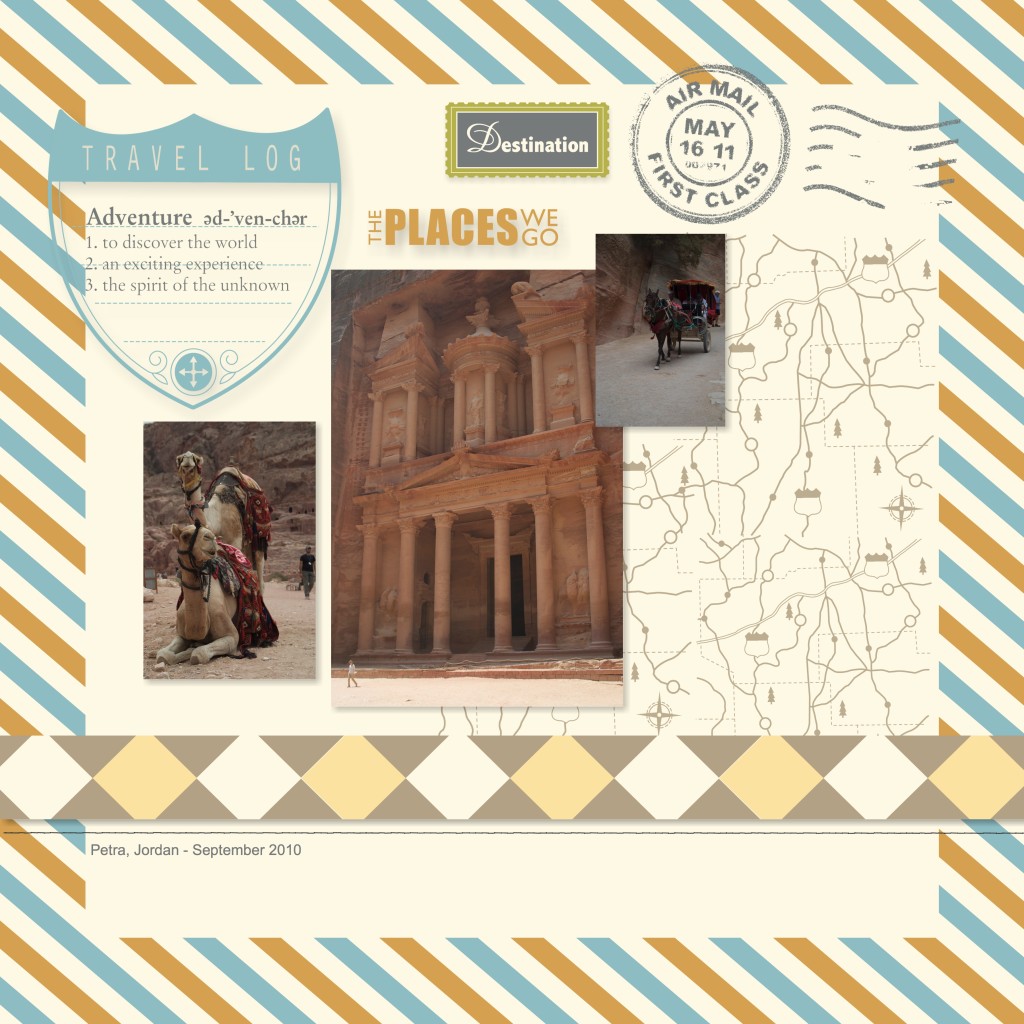 This second one was created from scratch, using a Custom 6″ x 6″ template. I selected a background paper, then added photos with mats. Text for the convention and date, were added with drop shadows. The "Inspire" text was added as a stamp within the software, the opacity reduced and overlapped with the photo. Stitching was added top and bottom.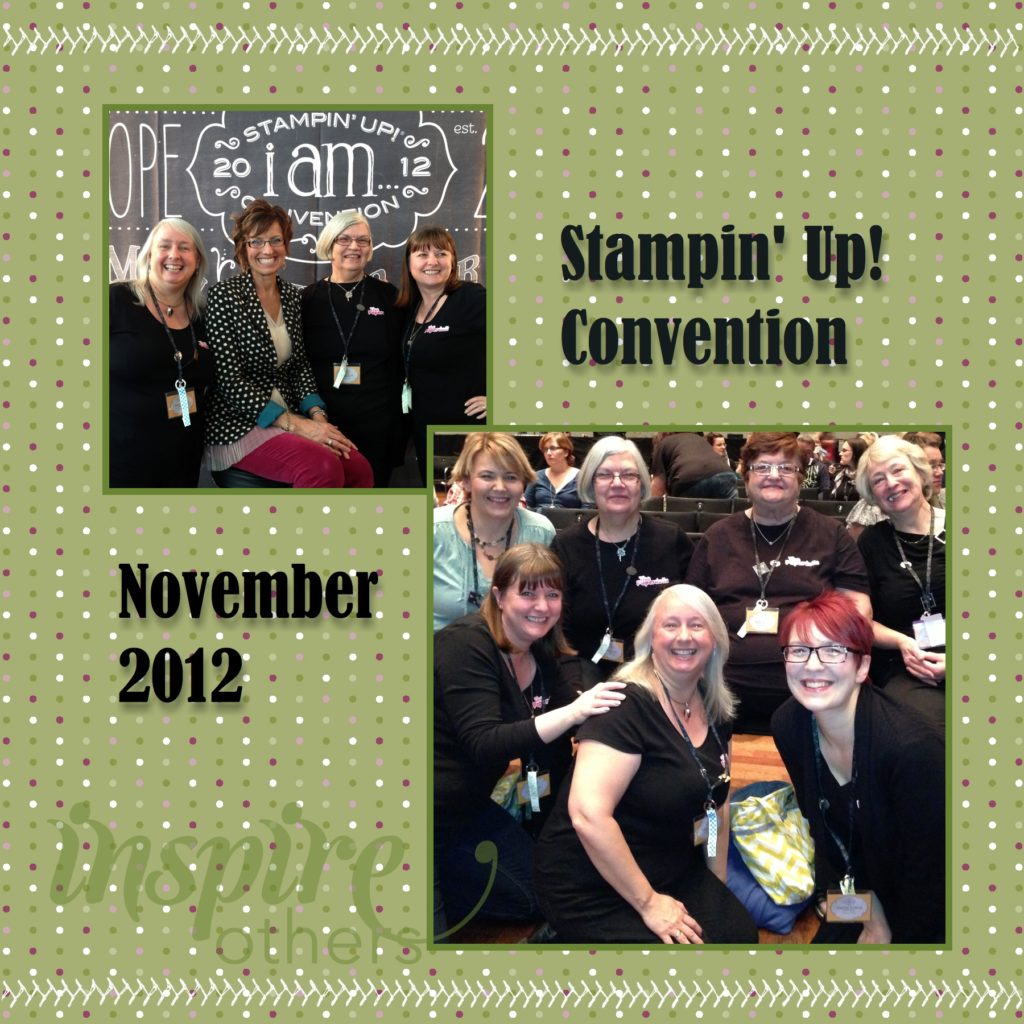 MDS is perfect for scrapbooking because it's so easy to drop your photos into it but it's also great for quick and easy cards (simply printed or hybrid) , calendars and all sorts of 3D projects. I'll be back with more examples over the coming weeks.
To purchase the MDS software for just £13.95, or try before you buy with a 30 day FREE trial, just click on the button below, click on the Shop (top right corner), then choose My Digital Studio from the list.
Sara xx