Just a quick announcement to let you know that the Big Shot Magnetic Platform is back in stock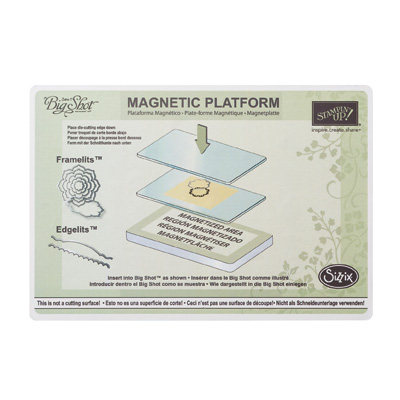 I use this all the time with my framelits – it's really excellent for die-cutting frames and making sure that framelits don't slip as you crank them through the Big Shot.
And I'm not the only one that thinks it's brilliant. Our Paper Dolls team all had chance to try it out at our team meeting and voted a big thumbs up for it. In fact it was so popular when it launched in July, that 3 months stock sold out in 3 weeks and we've only just got it back in again.
To order yours, just email me or you can shop for it direct in our online store.
If the link isn't working, (it can depend on your cookies) then click into the store, click on shop and enter code 130658 in the "search the store" box top left.
Sara xx