SATURDAY 28 September 2013, 10.00AM – 3.00PM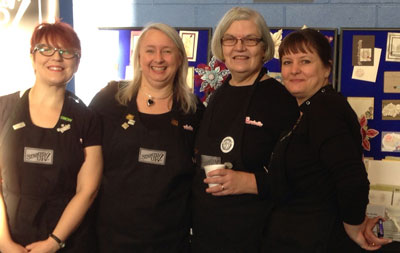 I'll be sharing a stand today with my Stampin' Up! friends at the Ross Papercraft Show at Doncaster Deaf Academy and we'd love to see you there.
Details of how to find it are here.
The show starts at 10.00am and will be open until 3.00pm.
Entrance fee has been held at the same low rate of £2 and there'll be 4 x FREE prize draws, starting at 11.00am, and every hour until the last one at 2.00pm.   The winners receive  £20.00 in vouchers to spend anywhere within the show.
Hot & cold food and drinks are available in the show, or you can bring your own sandwiches, and make a day of it.
Our stand is on the centre bank of stalls, around the back as you come in through the door and in the middle.
Hope to see you 

Sara xx