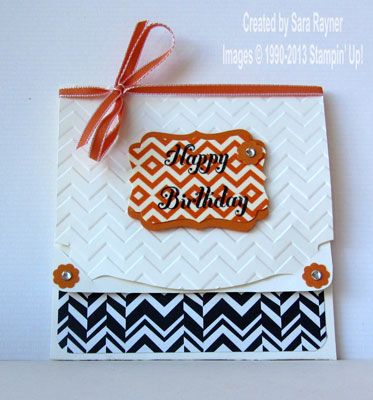 I recently shared this gift card holder which has something of a chevron motif running through it. As you can see, I wanted to use the chevron washi tape from the Witches' Brew pack, but on it's own, it would be too narrow for stamping the sentiment. The solution – build it up in rows on a piece of scrap card and then punch it out.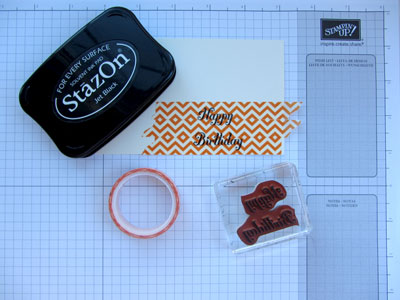 Washi tape was stuck down to the scrap card, one piece at a time and matching up the design until there was sufficient area covered for the sentiment. Since washi tape is low tack it's fairly easy to lift it up and reposition it if you're not happy with the pattern. As the tape surface has a slight gloss, you'll need to stamp with either Stazon or Versamark and then heat emboss – dye based ink will just smudge away. (Take care when stamping as it's easy to skid on the slick surface).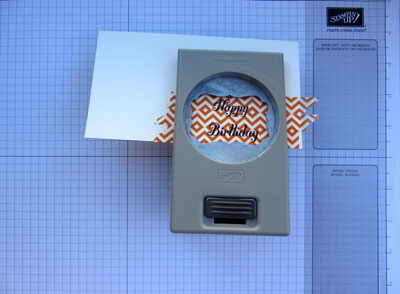 Centre the design in the back of your punch and punch away.
There's no need to stamp the surface if you don't want to – simply build up your washi tape over the area needed and punch out.
Mix and match your washis for more variety and to use up scraps.
Use dies instead of punches.
It's washi heaven 

Sara xx