As part of our 25-year anniversary celebration, we've been bringing back some of our favourite stamp images from the last quarter century. Even better, along with some great classic images, each "Best of" set also includes a never-before-seen image (actually as these include images from previous US sets there may be more than one never-before-seen image for us)!
This is our last month of Best of … and this time it's Best of Sale-a-bration (134393) – price £13.95.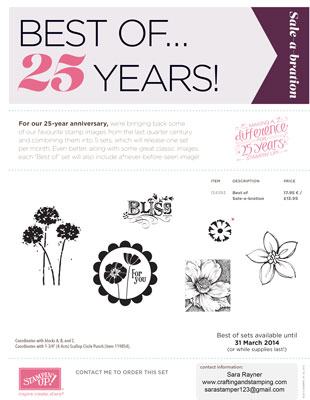 The never-before-seen image in this set, is the smallest flower in a circle above.
I've always collected the Sale-a-bration sets, so here are a few of the projects that I made previously using some of the stamps featured: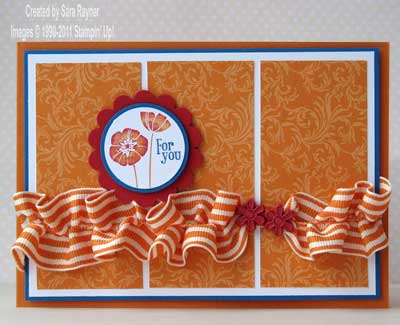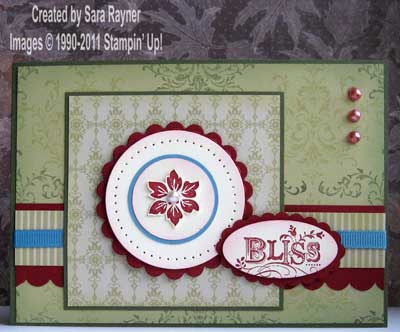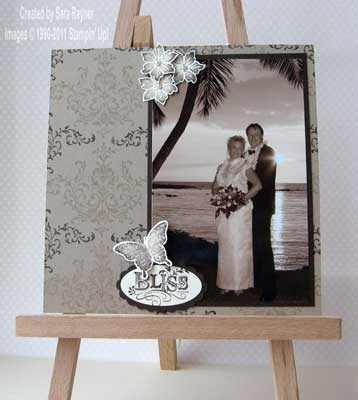 All of the Best of sets are now available until March 31, 2014, so it's not too late to order some of the earlier ones.
Sara xx