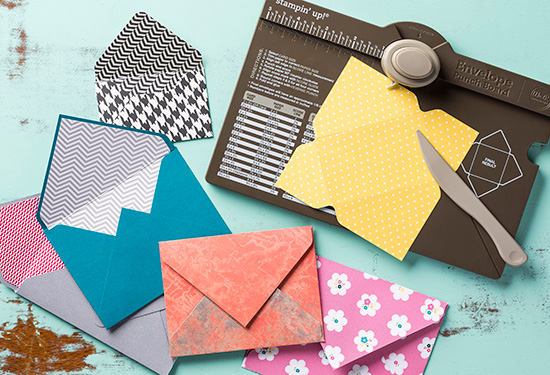 We have another new product for you today.
This envelope punch board (133774):
creates totally customisable envelopes in up to 66 different sizes;
is small and lightweight;
is extremely easy to use;
includes a scoring tool and a corner rounder punch
costs just £17.95 – just a little more than the cost of a punch!
Here's a short video explaining how it works:
I've been using my board to make these envelopes: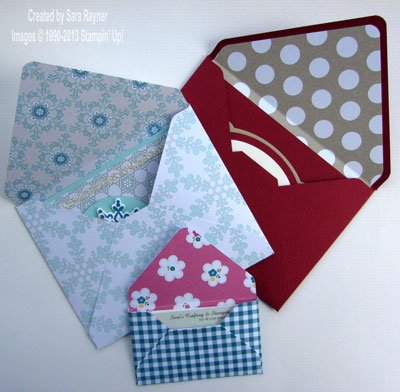 A basic envelope: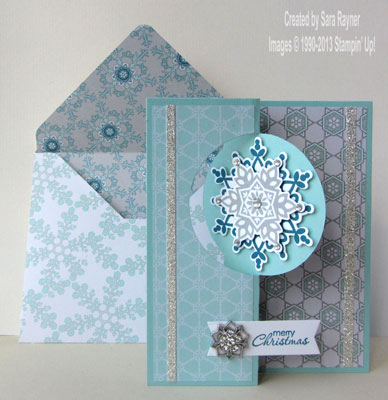 A mini envelope for my business cards: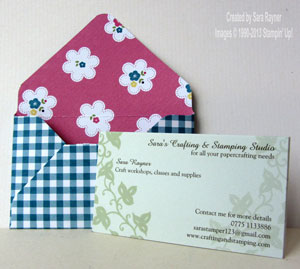 A lined envelope for a little luxury: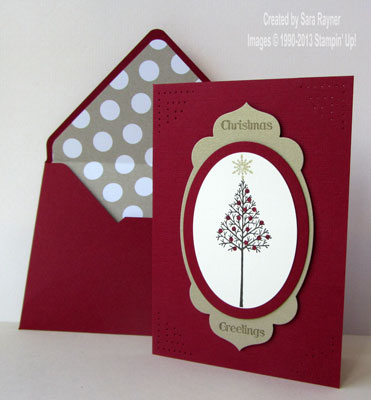 It can also be used to make boxes and other projects which I'll be sharing with you soon.
Sara xx