I recently shared this set of mini cards made with the Warmth & Wonder set.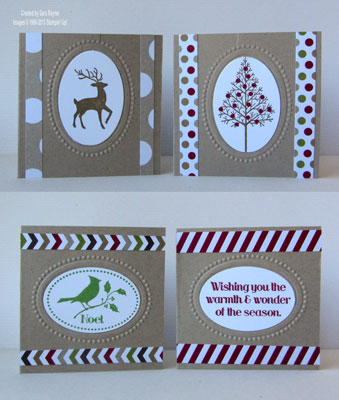 As promised I'm back now with a cute little box for the cards and their envelopes to go in.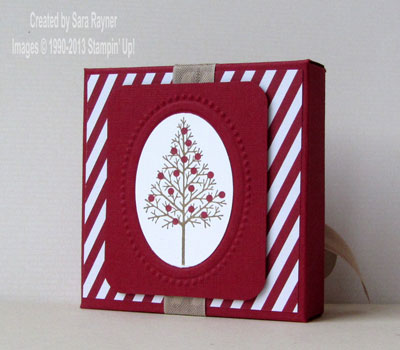 The box is made with the same stamps, embossing folder and DSP as the mini cards. All that has been added is Textured Cherry Cobbler card (132129) for the box and the front topper and Crumb Cake Seam Binding Ribbon (122332) for tying it closed. The box itself was made with the Envelope Punch Board (133774) and I'll be back on Monday to share a tutorial for it.
Here's how the back of the box is tied closed.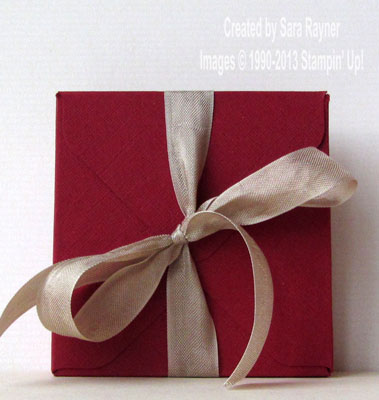 And it opens up to hold the four mini cards and four 3″ x 3″ envelopes (107309). You could of course make these with the same Envelope Punch Board but if you're short of time then you can order them direct from the catalogue – 40 envelopes for £6.75.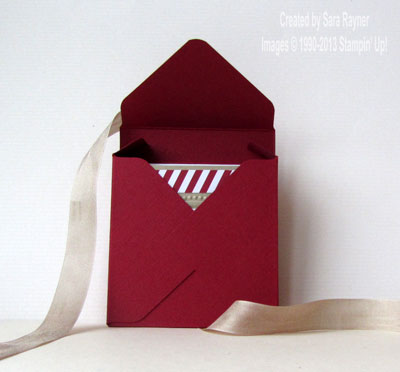 Now I'm off to pack up my retired stamps ready for tomorrow's Papercraft Show at the Westfield Sports College, Sheffield – hope you can drop by and see us!
Sara xx