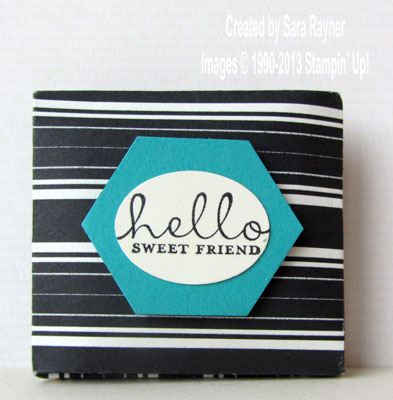 This is my final convention post (I think 

) and it was the main swap that I gave to others. I created it from 6″ x 6″ DSP so that I could get four of these little treats from one sheet of DSP. There's a little sentiment on the front and then the back is all folded over like this: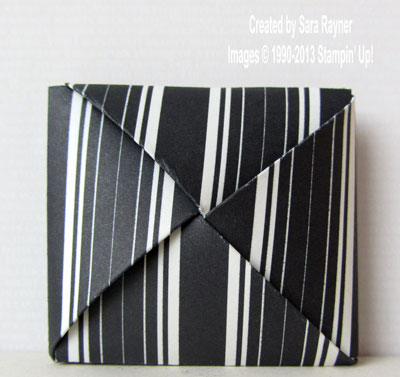 It unfolds halfway like this …: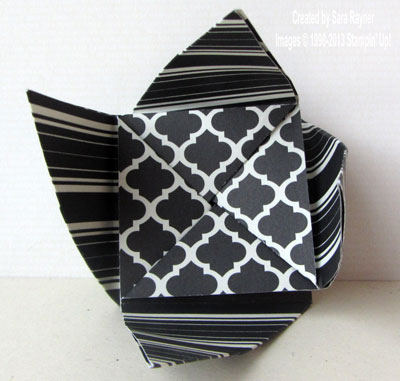 … and then fully to reveal the chocolate mint inside: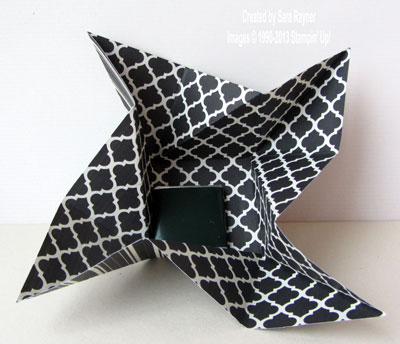 Here's a video to show how to score and fold it:
Have a great weekend!
Sara xx