I shared our Whole Lot of Love range at the beginning of the month but at that time we didn't have the Monster Hugs available.
These are now in stock and available to buy.
You can get Boys (132162):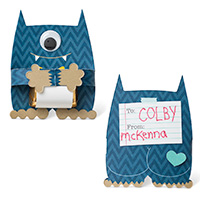 … or Girls (132163):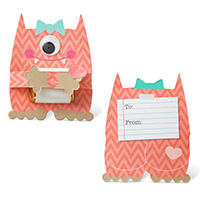 Aren't they cute!
Each pack, whether it's boys or girls, comes with 18 monsters, 18 googly eyes and 18 adhesive hearts, all for £5.50.
Just write your message on the back (above the cheeky little monster bottom), stick a little choccie treat to the back of the card and wrap their arms over the top to hug it tight.
You can order direct online by clicking the links above or you can email me.
Sara xx