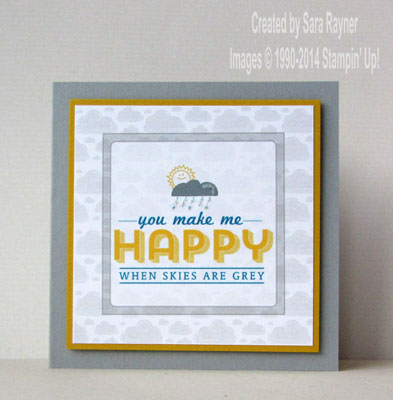 MDS is a great way to make subtle changes to stamped images that would be much harder to achieve with real life stamps. Here I was able to change the spelling of "gray" on one of the See Ya Later stamps, to "grey".
There are multiple ways to achieve the same results in MDS, so you may find alternatives to the steps below or prefer to change the order of some steps – that's okay, experiment and remember there's a back button to undo changes if they don't work 🙂
Here's a tutorial to show step by step how I made the changes: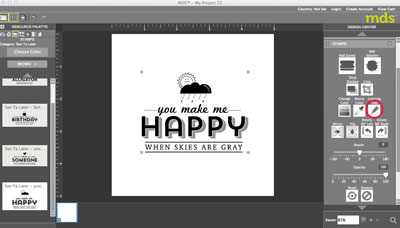 Step 1 – Drag/click the stamp onto your project (tip – enlarge it so that it's clear enough to work on, you can always reduce the size again afterwards). In the Stamps palette of the Design Centre (right hand side), click on the Coloring Tool.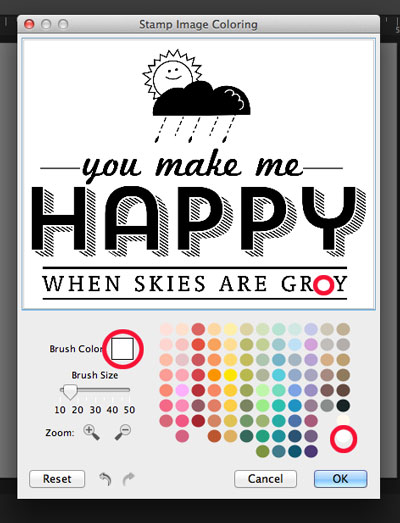 Step 2 – Choose a brush size suitable for your text and select the colour of your background. Paint over the letter/word that you want to change and click OK.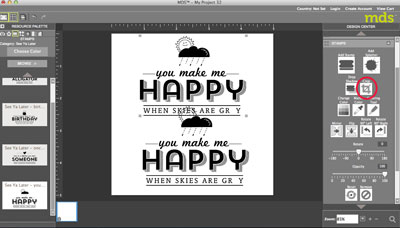 Step 3 – Select the stamp again and copy and paste it, moving the second copy so that you can see them both. With just one of the versions selected, click on the Crop tool in the Stamps palette.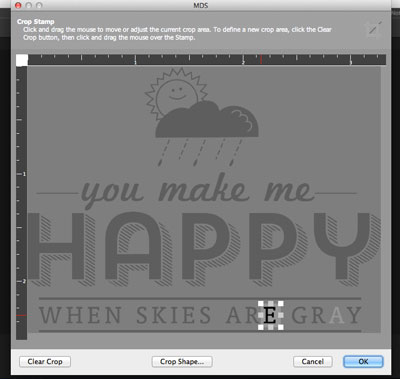 Step 4 – Click and drag over the letter/word you want to copy and replace the original  and click OK. The unselected area will disappear.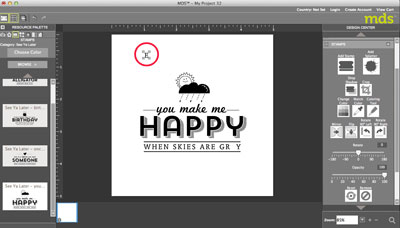 Step 5 – Drag your selected replacement into position.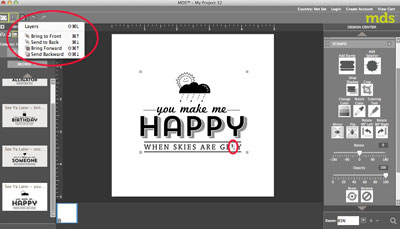 Step 6 – If the new letter/word isn't complete then it may be covered by the "whited out" version. If so then select the original  full stamp, click on the Layers tool on the top menu bar and click Send Backward.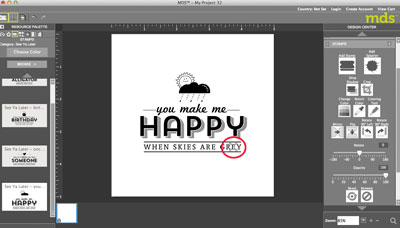 Step 7 – The replacement letter should now be clear and may just need nudging into position with your arrow keys.
If the word/letter you need isn't contained within the stamp then you may be able to achieve the same effect by using the Text Tool, however this is dependent upon being able to find the same font as used in the stamp.
Don't forget that you can test drive the FREE 30 day trial of MDS yourself and you can also get the One Big Sale-a-bration MDS bundle free with a £45 purchase. The bundle contains digital versions of almost all the Sale-a-bration goodies.
Sara xx