I have two versions of an MDS birthday card for you today. Both cards were created from the Hooray for Parties Digital Ensemble (135274 – a Sale-a-bration freebie).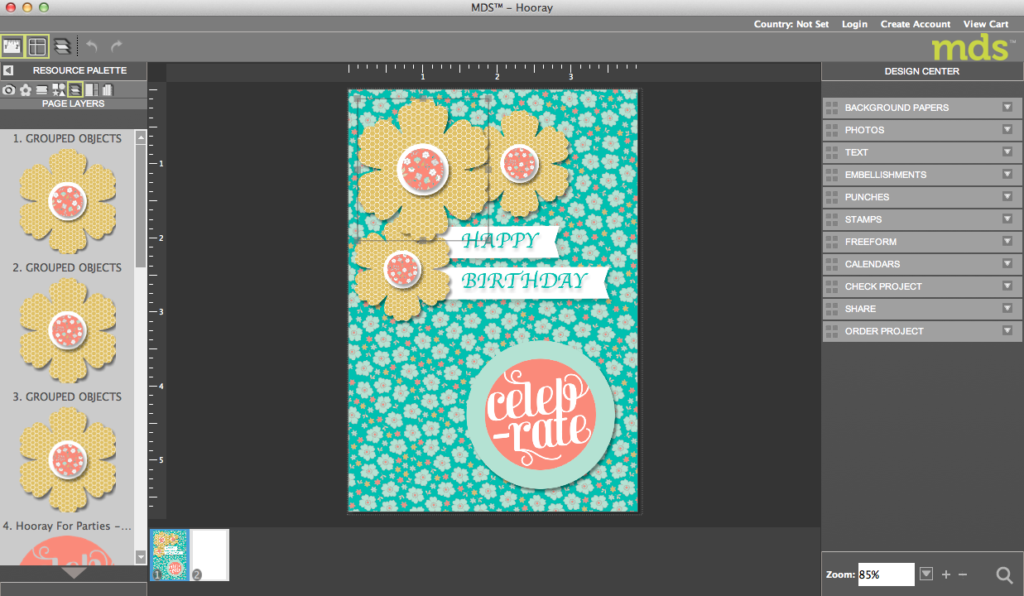 Blossom and circle punches were filled with different background papers, grouped, aligned, duplicated, resized and given drop shadows. (Takes a little time for the first and hardly any time at all for the others). Similarly the banners and text were grouped in the same way and also the "celebrate" sentiment.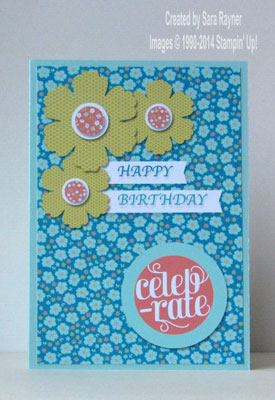 The first version was simply printed onto Whisper White card and adhered to a Pool Party card base.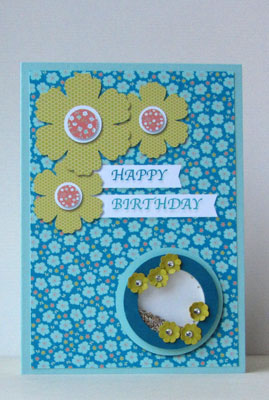 The second version is a more stepped up hybrid card. Before printing out the same card front, the "celebrate" sentiment layer was removed. The 1-1/4″ Circle (119861) and 1-3/4″ Circle (119850) were used to punch a frame from Island Indigo card and backed with some Window Sheet (114323) before adding to the now blank circle on the card front with a Shaker Frame (124155) that has Champagne (120997) and Silver Glass Glitter (120995) trapped inside. Some Itty Bitty flowers (118309) were punched from Summer Starfruit card, adhered over the shaker frame and finished with some Basic Rhinestones (119246).
You can test drive the FREE 30 day trial of MDS yourself and you can also get the Hooray for Parties MDS bundle free with a £45 purchase if you order by 31 March 2014.
Sara xx